YMCA Hampton Preschool celebrates opening

20 September 2022
On Friday 2 September, YMCA Hampton Preschool – part of YMCA St Paul's Group – celebrated its official opening with a teddy bears picnic and a host of activities including a bouncy castle, face painting, crafts and family Zumba.
YMCA St Paul's Group CEO Richard James was joined by Head of Children, Youth & Family, Kristina Lastoweckyi, to welcome the Mayor of Richmond upon Thames, Councillor Julia Cambridge, as well as local families and invited guests.
The preschool, located in the YMCA White House, is situated in the heart of Nurserylands, Hampton. Its location offers large open spaces for nature walks and exploring. It also benefits from a large, enclosed garden, including play equipment perfect for adventure, risk taking and problem solving.
The team at YMCA Hampton Preschool offer children a wide range of creative and engaging activities, enabling them to learn and develop through play. They focus on being child-led with a free flow indoors and outdoors learning and play programme and enjoy close ties with local primary schools to ensure a smooth transition.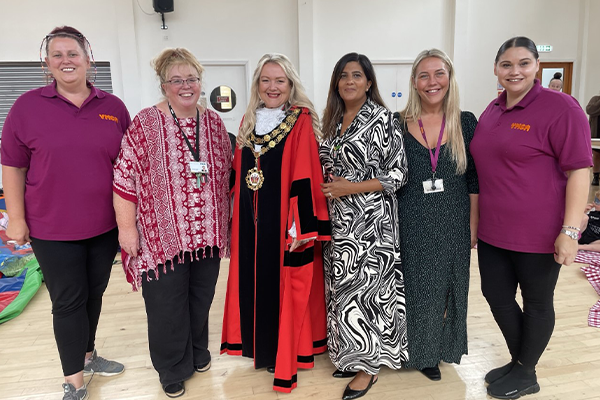 Community news on behalf of YMCA Hampton
Updated: 20 September 2022