World Alzheimer's Month
7 September 2022
It's World Alzheimer's Month, a global opportunity to raise awareness around, educate, encourage support of and demystify dementia.
This year, Richmond Council is raising awareness of the healthy behaviours you can adopt which may help reduce your risk of getting dementia.
Dementia is not a single disease but is a term used to describe the symptoms that occur when there is a decline in brain function. It can affect memory, thinking skills and other mental abilities.

In January 2021, 1,145 people aged over 65-year-old registered with a GP in Richmond upon Thames had a recorded diagnosis of dementia. This figure climbs to 1,722 – or 5.48% of those aged over 65 in the borough – when estimates of those living with undiagnosed dementia are added.

There is strong evidence to suggest that changing certain behaviours may help reduce your risk of developing dementia and these include:
Eating a healthy diet
Maintaining a healthy weight
Exercising regularly
Keeping alcohol within the recommended limits
Not smoking
Keeping blood pressure at a healthy level
Being socially active
Visit our dementia page to find out more about dementia prevention and risk reduction, how we support dementia friendly communities, and information on the local dementia support offer after diagnosis.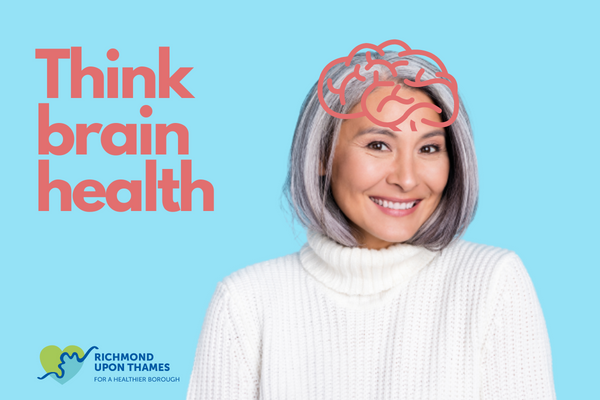 Updated: 13 September 2022