Safe Singing with Whitton Adult Community Singing

5 September 2022
Learn the essential skills and make progress in group singing for adults of all ages, genders and cultures.
Whether you have never sung before, would like to improve existing skills, or you just love to sing for fun, join the group at Whitton Adult Community Singing on any Saturday for a free trial session!
The group learns great songs from a wide variety of genres and styles including gospel, classical pop, folk and many more.
Meetings happen at Whitton Community Centre, Percy Road, TW2 6JL every Saturday during term time, from 11.15am to 12.15pm.
The new term starts on 10 September, with a half term break on 22 October. The term ends with an informal end of term Christmas performance, which will be on Saturday 10 December from 11.30am to 12.30pm.
Everybody is welcome to join in; there are no auditions and no need to read music!
Please contact Loulla Gorman for further details:
Email: loulla82gorman@gmail.com
Phone: 07788664957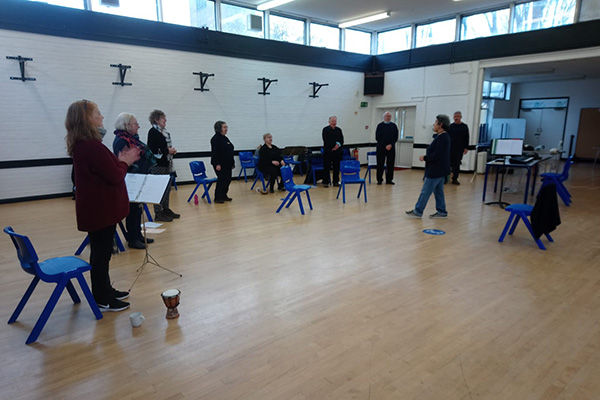 Community news on behalf of Whitton Adult Community Singing
Updated: 5 September 2022