COVID-19 vaccine pop-up returns to Twickenham
14 September 2022
It is never too late to get your COVID-19 vaccine. Residents in and around Twickenham can get theirs on Thursday 22 September 2022 at a pop-up vaccine clinic at York House, Twickenham. 
Whilst over 120,000 people in Richmond upon Thames have now had their booster vaccines, there are still people who have yet to have one or all of their COVID-19 jabs.

On Thursday 22 September, the pop-up vaccine clinic will visit York House in Twickenham from 10.30am to 4pm. The address is The Salon, York House, Richmond Road, Twickenham, TW1 3AA. York House is a short walk from Twickenham train station and bus stops with links to all parts of the borough.

No appointments are required, and people can just walk in. If you have recently tested positive for COVID-19, you need to wait before getting any dose of the vaccine and the number of weeks depends on how old you are. Find out more about who is eligible via the NHS website.

At the moment only those who are 65 and over, frontline health and social care workers, those at higher risk or who are pregnant, and people who have or live with someone who has a weakened immune system are eligible to get the booster jab.

Other cohorts, including those aged 50 to 64 who are not at higher risk, will be able to get it later in the autumn 2022.

You can read a guide to the COVID-19 autumn booster on GOV.UK.

If anyone is hesitant about the vaccine or has any questions, the pop-up clinics are an opportunity to speak to experts from the NHS in a private and confidential environment.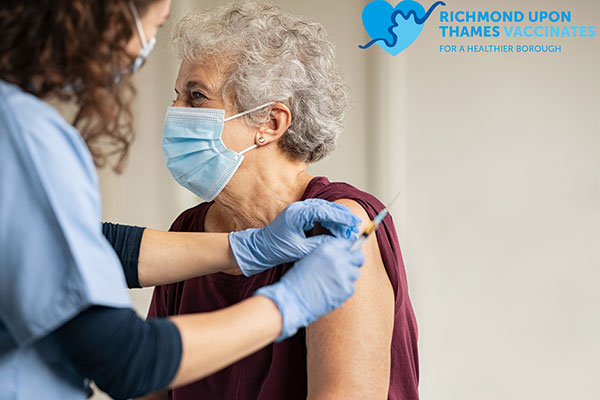 Updated: 22 September 2022