Strawberry Hill Flower Festival returns this weekend

22 September 2022
The Strawberry Hill House Flower Festival returns to Twickenham for a fourth successive year this weekend running from Friday 23 to Sunday 25 September 2022.
The festival will be a spectacular showcase of the very best of British-grown flowers, foam-free sustainable floristry, and the design creativity of the UK's leading floral designers.
Curated by Leigh Chappell and Janne Ford, the Flower Festival is produced for the first time this year in association with Flowers from the Farm, the award-winning membership organisation championing artisan growers of local, seasonal British cut flowers.
Find out more about this year's Flower Festival at Strawberry Hill House.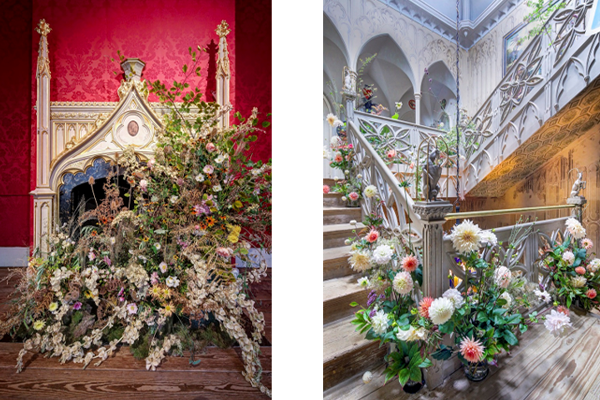 Community news on behalf of Strawberry Hill Flower Festival
Updated: 22 September 2022