Strindberg's Miss Julie opens at the Mary Wallace Theatre this weekend

13 September 2022
Saturday 17 September sees the opening of Strindberg's Miss Julie at the Mary Wallace Theatre in Twickenham, with tickets still available.
In the claustrophobic, overwrought atmosphere of the Midsummer Eve's festivities on her father's estate, the aristocratic Miss Julie and a manservant, in defiance of the class divide and social convention, play a dangerous game of repressed desire.
Miss Julie plays from 17 to 24 September at the Mary Wallace Theatre. The theatre is located on Twickenham's Embankment, between St Mary's Church and the Barmy Arms.
Further information and bookings are available via the theatre website.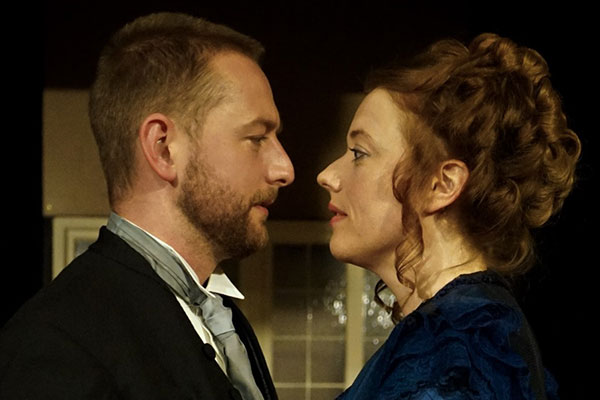 Community news on behalf of Richmond Shakespeare Society
Updated: 14 September 2022