Know Your Numbers! Week - Find out what your blood pressure is telling you

5 September 2022
Did you know that high blood pressure can lead to a variety of serious health problems, including heart disease, dementia and diabetes?
Blood Pressure UK's Know Your Numbers! Week (5 to 11 September) aims to make people aware of the steps they can take to lower their blood pressure, keep it healthy, and prevent these common illnesses from developing.
One of the ways that adults aged between 40 and 74 years old can easily manage their risk and understand what their blood pressure means is by finding out if they're eligible for a free NHS Health Check.
This is a simple, 20 minute appointment that happens every five years and includes a series of easy checks (like blood pressure) and lifestyle questions, to help determine your risk of common heart-related conditions like the ones mentioned above.
You'll get a risk score and have this explained to you by your GP, which can be critical to helping catch early signs of problems before they have the chance to become big. If you're at a higher risk, your GP can help point you in the direction of local services and lifestyle tips to lower that risk.
Don't wait until something feels wrong to visit your GP. Even if you're feeling fine, if you're aged over 40 years old, your risk of developing a preventable condition increases.
Find out if you're eligible and book an appointment with your practice today. You can also book an appointment at one of two participating pharmacies in Richmond: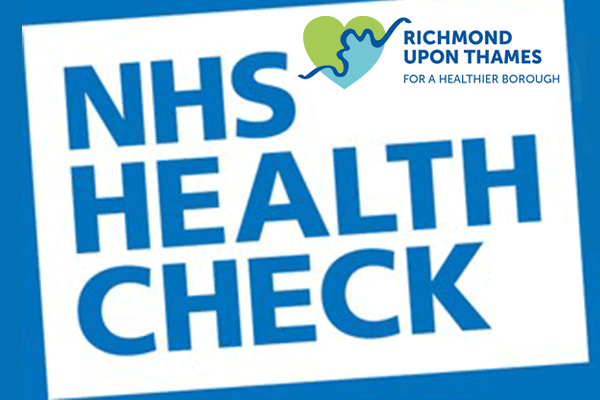 Community news on behalf of NHS Health Checks
Updated: 5 September 2022