Come and have a chat about your health
21 September 2022
The 'Come and have a chat about your health' bus will visit Tesco in Teddington on Wednesday 28 September to answer your health questions.
The bus will be parked at Tesco 20-28 Broad St, Teddington, TW11 8RF from 10am to 3pm. If you have a question about your health, or on behalf of your family or friends, visit the health bus to get it answered.
A local pharmacist will be available to offer advice on a range of different areas including:
Tips to stay healthy and active
Accessing free NHS health checks for 40 to 74 year olds
Help to stop smoking
Preventing and reducing your risk for several diseases, including diabetes, cancer, and heart disease
Immunisations for you and your family
Information about the COVID-19 vaccines
NHS staff will be on hand to give you the COVID-19 vaccination if you haven't yet had it, as well as the booster dose. And if you have any questions or concerns about the vaccine, you can come along and have a chat about it, with no pressure to get the vaccine.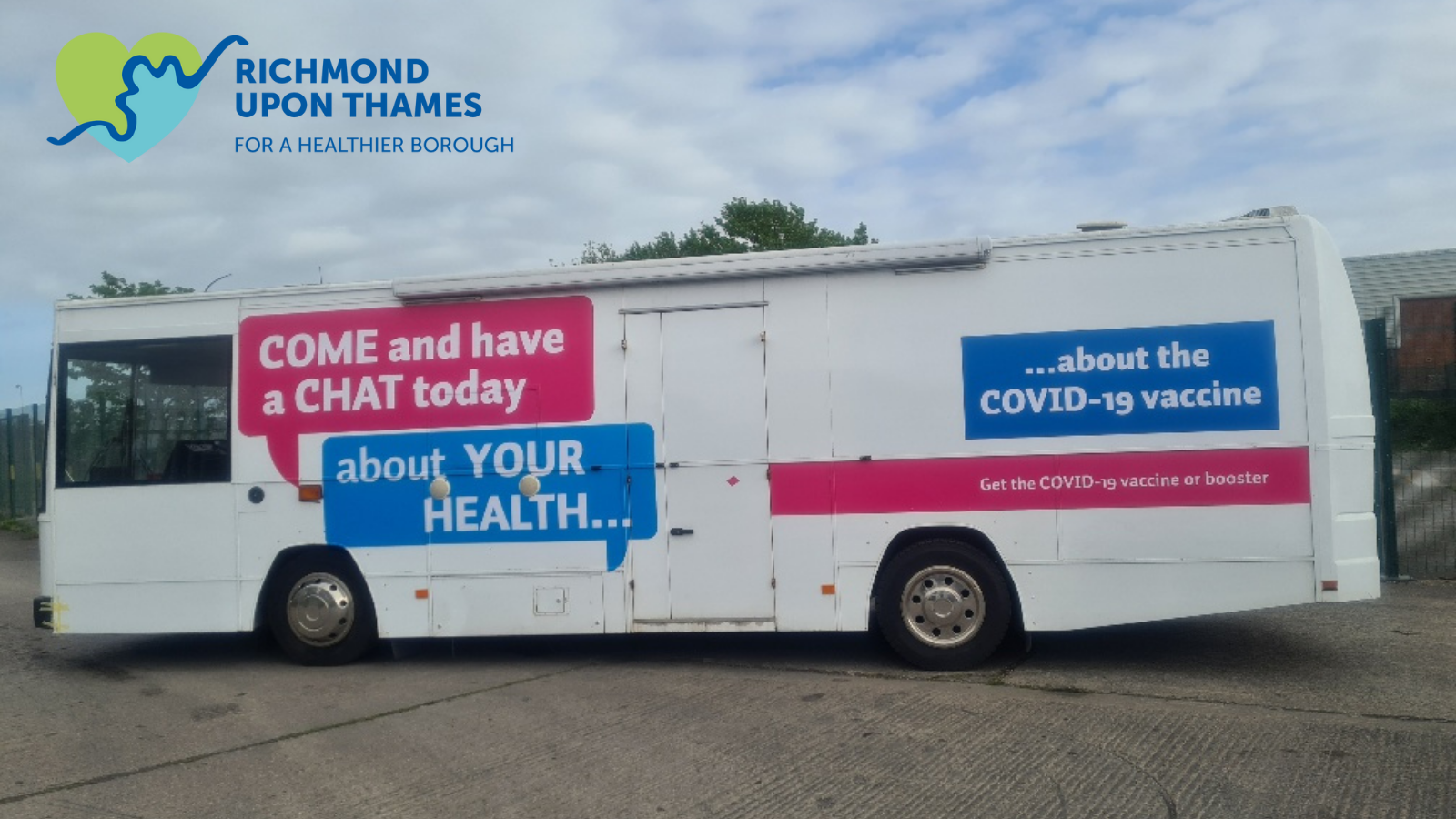 Updated: 21 September 2022