Next week is #AskAboutAsthma week
29 September 2022
Richmond Council is supporting the #AskAboutAsthma campaign which is about making simple changes to children and young people's care that will make a big difference to how they experience their asthma.
The Ask about Asthma campaign runs from Monday 3 to Sunday 9 October 2022.
The campaign encourages children and young people, their families, and those involved in their care, to ensure four simple and effective measures to help them control their asthma:
Get an asthma action plan in place
Understand how to use inhalers correctly
Schedule an asthma review – every year and after every attack
Consider air pollution and its impact on lung health
The online schedule gives details of the free materials on offer including details of daily webinars, podcasts, videos and blogs over the campaign week.
There are also free downloadable resources from the organisers including toolkits for schools and youth groups, and presentations to run a lesson or assembly.
Additional resources which may be of interest include: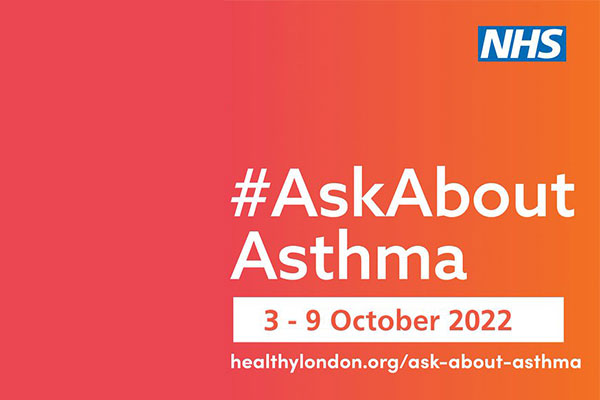 Updated: 29 September 2022