Top ten tips for COVID safe autumn travel
16 September 2021
As the summer break draws to an end, residents are reminded that COVID-19 will not be taking a holiday.
The case rate in Richmond upon Thames is currently 208 per 100,000 residents. That equates to over 400 cases in the last seven days. Richmond Council is therefore asking those going to school, college or university, commuting to work or taking an Autumn break to remember these top ten tips for travelling safely throughout the coming months.
Top ten tips:
Remember hands, face, space and ventilate – whist no longer a legal requirement, it is the safest way to be safe. Follow the rules in local venues – if they ask you to wear a face covering, please do so.

Wear a face covering if travelling on public transport. Remember it is mandatory on TfL transport.

Have your vaccination before you go away. There are plenty of places in South West London where you can just walk-in and have your second dose if your first was eight weeks ago or more.
Check the government traffic light system for your destination and the rules you need to follow before, during and after travel. 

Isolate

 if you test positive, have come into contact with anyone with COVID-19 or you display any symptoms.

Stay outdoors

 as much as possible if meeting others – the virus spreads faster inside.

Remember the symptoms of the virus.

 

Book travel in advance

, planning the journey, checking the route, and keeping changes to a minimum allows you to plan a low risk journey.

Don't travel 

at all if you have been told by NHS Test and Trace to self-isolate or you are experiencing symptoms
Cllr Piers Allen, Chair of the Adult Social Services, Health and Housing Services Committee and Chair of the Health and Wellbeing Board at Richmond Council, said:
"I know that everyone is desperate to get back to normal. But we must remember that COVID-19 has not gone away. Hundreds of people continue to test positive in Richmond.
"If you are planning on travelling, that could be to work or school, college or university, going on a a staycation or abroad, you must remember that it is incumbent on us all to keep COVID numbers down.
"The risks of not following these simple top tips are obvious. We just need everyone to be responsible."
Check latest travel advice from the transport provider and station, port or airport regularly. This will keep you informed of any changes or requirements before you travel.  View specific guidelines for different types of travel.
If you are travelling abroad, make sure you understand what you need to do before travelling, whilst abroad, and on return. This is different for each destination and will require some planning. Find specific advice for your destination.
It's natural and common to feel anxious regarding the changes, and you can find some top tips from the NHS on how to manage this.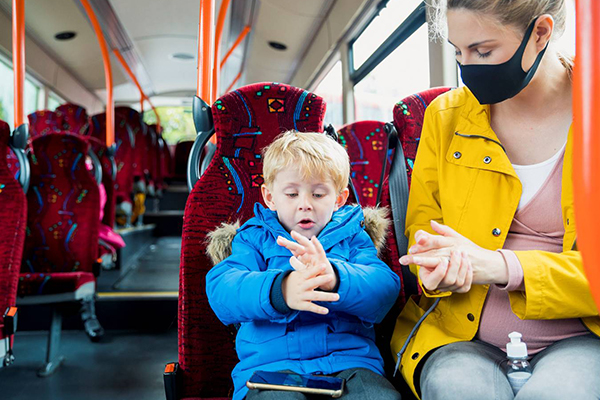 Updated: 16 September 2021