Strawberry Vale cycle improvements get the go-ahead
14 September 2021
Following the public consultation in July 2021, cycling improvements in Twickenham were decided upon in last night's Transport and Air Quality Committee (13 September 2021) to improve cycling conditions and road safety.
Changes to cycling infrastructure will take place along Strawberry Vale, Twickenham Road and Manor Road (sections of the A310).
Whilst there are some existing cycle lanes along the A310 Strawberry Vale Road, the scheme was proposed because of the road's importance in linking Twickenham town centre with Ham and Kingston and because of the number of road traffic collisions involving cyclists.
The committee noted the results of the consultation and is going ahead with implementing the scheme with some amends to the design. The road's surface is currently in poor condition and so will be fully resurfaced ahead of the scheme being implemented.
The majority of respondents on the consultation were in favour of the scheme, however concerns were raised over impact on parking spaces, general streetscape and pedestrian crossing facilities. Strengthening the cycling facility will result in a reduction in parking capacity of approximately 16 parking spaces along the length of the scheme, however new measures such as a Controlled Parking Zone are being considered to help alleviate any parking issues.
To improve the road for pedestrians, as well as cyclists, any unnecessary street furniture will be removed and traffic islands will be enhanced. Additionally, many respondents to the consultation called for additional pedestrian crossings along the road and this is currently being explored.
The committee report has full details of the work due to begin in early 2022.
Cllr Alexander Ehmann, Chair of the Transport and Air Quality Committee for Richmond Council, said:
"This road is one of the top strategic cycle routes in London, yet the existing cycle measures along Strawberry Vale fall short of the infrastructure that would encourage a wide range of cyclists to use the route. That is why we believe it is so critical to improve the provision along this route.
"This Council is extremely grateful for the levels of support from residents for making these changes. We look forward to the installation of the improvements, including extensive resurfacing works on Strawberry Vale, which will benefit all road users."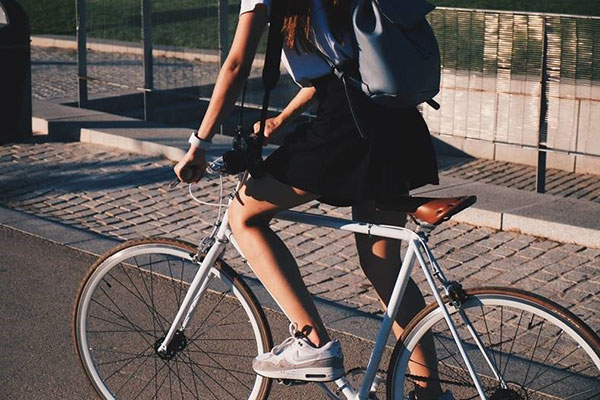 Updated: 14 September 2021