West London's largest running festival returns

14 September 2021
RUNFEST, Richmond's annual two-day running festival, returned to its usual format last weekend after having to change 2020's layout due to the COVID-19 pandemic.
RUNFEST 2021 saw the return of the Richmond Half and Full Marathon, the Richmond Music Festival and Fitness Expo, Kids and Family Mile races, the Visit Cayman Islands Sundown 5k, as well as the Kew Gardens 10k.
The Kew Gardens 10k welcomed the Thai Ambassador and the Royal Thai Embassy, who were all fundraising for Safe Child Thailand.
The England Masters 10k and Half Marathon Championships were included within the Richmond RUNFEST weekend, with the top three runners in the Kew Gardens 10k all representing England.
Marathon winners Dan Nash and Jemima Farley won a luxury holiday to the Cayman Islands for their efforts, both breaking the Richmond Marathon course records in 2:23.29 and 2:46.35 respectively. On top of this, one lucky 5k finisher was selected at random to also win a holiday to the Cayman Islands.
Alongside the running events, Bow Anderson, one of the UK's most up and coming new voices, was the headline act on the Saturday evening following the 5k. With Caymanian DJ and singer, King Navassa, bringing the Caribbean to Richmond and the audience to their feet. Sunday's energetic line-up was Fake Tan and young and up and coming artists supported by Richmond's local charity, the Basement Door.
The 2022 Richmond RUNFEST is likely to return on the same weekend next year. To be the first to find out when entries open, register your interest.
See the full 2021 results and event information.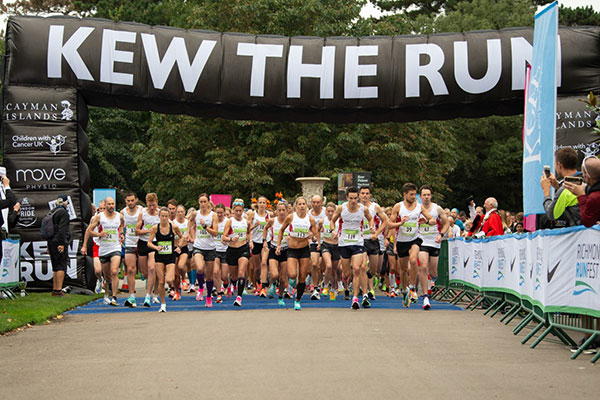 Community news on behalf of Richmond RUNFEST
Updated: 14 September 2021