Council announces new Development Delivery Agreement for affordable housing 
7 September 2021
A Development Delivery Agreement between Richmond Council and housing provider Richmond Housing Partnership (RHP) is to be implemented aimed at increasing affordable housing in the borough over the next 5 years. 
The Development Delivery Agreement will use shared resources to enhance and increase affordable housing delivery on identified sites in the borough and to provide a fund to acquire new sites for affordable housing developments.  
Following its development over the past three years, the agreement is the first step in the Council's plans to support and enable affordable developments by utilising resources available to it.  
The Council has committed to supporting the Development Delivery Agreement with up to £5 million worth of funding over the next five years. This funding will come from both the Richmond Council Housing Capital Grant and funds held jointly by RHP and the Council intended to support development of affordable housing. The agreement has now been finalised and signed by both parties. 
Cllr Jim Millard, Richmond Council's Spokesperson for Housing, said:   
"Working with developers and housing associations we have taken a significant step forward in our plans to increase affordable housing delivery in the Borough with our focus continuing to be to help residents get the quality housing they need. Building the pipeline of new affordable housing projects has included looking afresh at how the Council uses its own land to support affordable residential development and being very clear in our expectations of other developers in contributing to affordable housing supply.  
"I would like to thank my predecessor Cllr Liz Jaeger for her hard work up to this point. Cllr Jaeger has helped to progress the agreement during her time as the Council's Housing Lead and played a key role in helping to identify several Council owned sites that will now become affording housing developments. Across five sites identified, 90 homes will be built with a further three sites currently under consideration. The Development Delivery Agreement will also allow the Council to better plan how we utilise funding available to the Council to support affordable housing delivery." 
Tim Willcocks, Executive Director of Development with Richmond Housing Partnership said: 
"We are delighted to further strengthen our excellent working relationship with the Council and look forward to increasing the numbers of new affordable homes that we can provide in the borough through these agreements. The scheme at Bucklands Road will provide seven much needed new family homes for rent, something that would be very difficult to achieve without this partnership working and funding."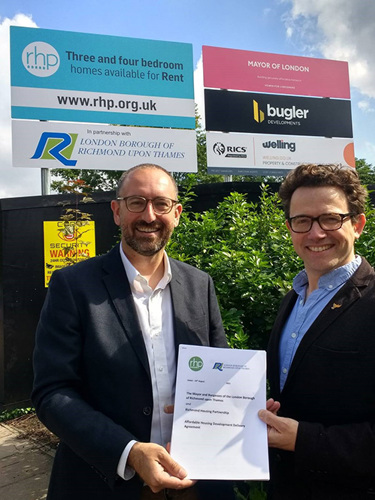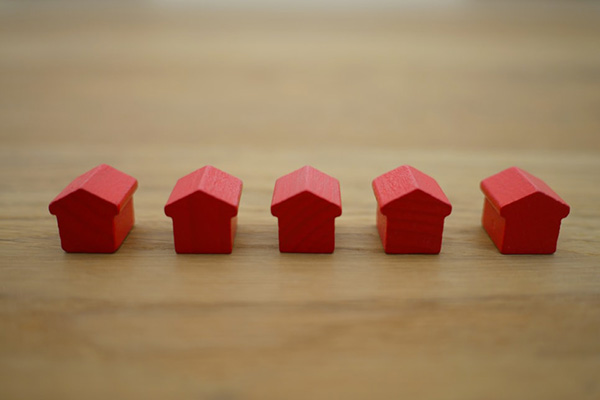 Updated: 7 September 2021