Local boys scull to victory at the Henley Royal Regatta

9 September 2021
After a year without major competition due to the pandemic, a junior crew from Tideway Scullers School achieved an historic win in the Fawley Challenge Cup at Henley Royal Regatta in August.
The Fawley is an event for quadruple sculls open to junior boys. This is the first time in the history of the event that a crew from Tideway has won this prestigious title. The crew members were local boys, Finnegan Regan (Waldegrave School), Gabriel Obholzer (Emmanuel School), Albie Oliver (Charter School) and Matthew Hansen (American School in London).
The crew were coached by experienced father and son team, Chris and Jonathan Williams.
Commenting on their win, Chris said:
"These boys have trained incredibly hard for the last two years, not just physically but in the way they have applied themselves to learn the skills needed to become some of the best junior scullers in the country. For a Community Amateur Sports club like us to be winning at the top level at Henley alongside the very best private schools with their depth of resources and superior funding, is just a fantastic achievement. I'm so proud of what they've achieved. I wish them all well at the top US universities they are now going on to to further their education."
Tideway Scullers School runs rowing programmes for junior and senior men and women from its clubhouse on the River Thames near Chiswick Bridge. These are ideal for any junior athletes aged 14 and over who are keen to row competitively but may not have access to rowing through their school's sports curriculum.
To find out how to get involved in this exciting sport contact the Membership Secretary via email at membership@tidewayscullers.com.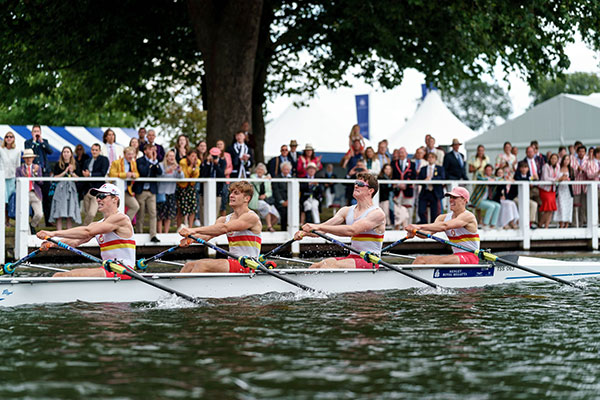 Community news on behalf of Tideway Scullers School
Updated: 9 September 2021