Calling all businesses! Apply for the eCargo Bike Grant Fund
1 September 2021
The Department for Transport's eCargo Bike Grant Fund has made available £400,000 for the purchase of eCargo bikes, to support businesses switching to a more sustainable transport solution. 
Businesses can receive up to 40% of the total cost of a new eCargo bike, up to the value of £2,500 for two-wheel models and £4,500 for three-wheel models. The Energy Saving Trust will make a decision on applications within 15 days of receiving them and the £400,000 pot is allocated on a first come, first serve basis. Businesses can apply now. The closing date for applications is Tuesday 14 December 2021. 
Richmond Council already runs a partnership with Peddle My Wheels to encourage businesses and residents to hire bicycles, e-bikes or eCargo bikes. Businesses can find out more about eCargo bikes and view case studies of how eCargo bikes are already being used in the borough. 
If businesses would like to discuss the application or speak to existing eCargo bike owners in Richmond upon Thames to find out more about what it is like to own one, email transportation@richmond.gov.uk 
Applications will be capped at five eCargo bikes per organisation. 
Cllr Alexander Ehmann, Chair of the Transport and Air Quality Committee for Richmond Council, said: 
"Businesses in the borough should consider applying for the eCargo Bike Grand Fund. It's a great opportunity to help improve local air quality, tackle road traffic congestion, and reduce transport operating costs. 
"eCargo bikes offer a practical and sustainable transport solution for last mile deliveries, emitting zero emissions. The funding is awarded on a first come, first served basis so please do not miss this opportunity to help improve air quality in Richmond upon Thames."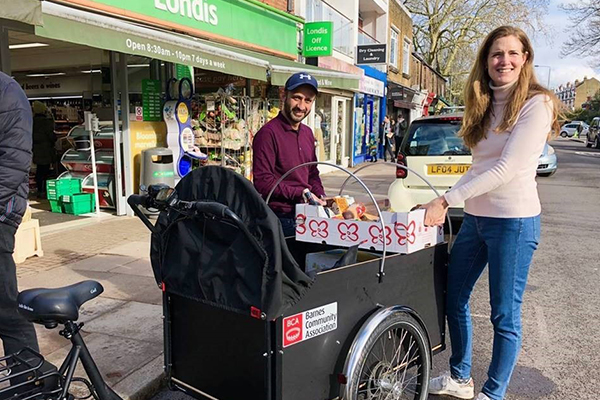 Updated: 1 September 2021