Next phases of bicycle hangar installations begin next week - register your interest!
14 September 2021
From Monday, 13 September, CycleHoop will begin works to install the next phase of on-street bicycle hangars. Bicycle hangers will be installed in over twenty locations across the borough.
The installations works are likely to take two weeks to complete at all designated locations.

If you are interested in renting a space in one of the new bicycle hangars, please get in touch with CycleHoop to register your interest. 

Some areas are experiencing a high level of demand so you may be placed on a waiting list.

If there are no bicycle hangars in your area you can request them in your area. Find out more about how to request a new bicycle hangar in an area.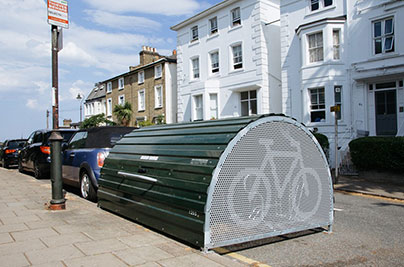 Updated: 14 September 2021