Access support to stop smoking for good this Stoptober
29 September 2021
It is easier to quit smoking with the right help and Richmond Council is reminding residents and those who work in the Borough that they can use the free Stop Smoking Service to help stub it out for good this Stoptober.
Stoptober is an annual campaign by Public Health England that encourages thousands of people to stop smoking during October and beyond.
Richmond Council's free Stop Smoking Service offers help, advice and access to stop smoking medications to all smokers who live or work in Richmond upon Thames. Using the service makes you four times more likely to stop smoking for good. You will have access to a Smoking Cessation Advisor who will offer you regular support and information. Contact stopsmokingteam@richmond.gov.uk or call the 24-hour helpline 0800 011 4558.
Last year, the Richmond Stop Smoking Service supported 127 people to help them stop smoking. Philly from Twickenham stopped smoking two years ago with the help of the Richmond Stop Smoking Service and has shared her experience.
The NHS also has free resources to help you quit, including the Quit Smoking app that gives you daily support, allows you to track your progress and see how much money you're saving.
See more information on getting help to stop smoking.
Cllr Piers Allen, Lead member for Adult Social Care and Health and Chair of the Richmond Health and Wellbeing Board, said:
"Evidence demonstrates that by stopping for just 28 days during the month of October, you will be 5 more times likely to kick the habit for good. After one year of stopping smoking, your chances of a heart attack are halved compared with a smoker's. As such, it is vital you get the right support to help you give up for good.
"Willpower alone may be enough to complete the Stoptober challenge, but I encourage smokers to use the Stop Smoking Service for dedicated support that will help you kick the habit for good and embrace a healthier life."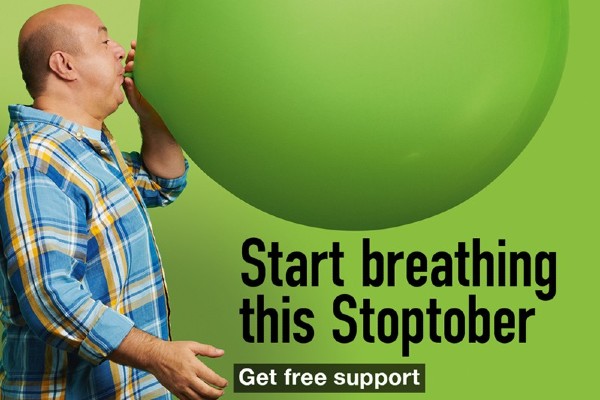 Updated: 29 September 2021