Chosen charities for the Voluntary Fund
The focused area for fundraising in 2022/23 will be charities providing support for children and young people's mental health. They are:
Richmond Carers Centre
Richmond Carers Centre is a registered charity (No.1092459) that works to ensure all unpaid carers in the London Borough of Richmond-upon-Thames are able to access tailored support that helps reduce stress and isolation while improving access to social opportunities, peer support and improving emotional wellbeing.
Richmond Carers Centre provides practical help, advocacy, information and emotional support to young people caring for a family member who are pendent upon them because of physical disability, learning difficulty, mental health problems, age or illness. Extra funding will help Richmond Carers Centre provide a health and wellbeing programme for young carers aged between 5-18 years old, which will give them opportunities to take a break from their caring role, while also building resilience and coping skills to help manage the impact caring responsibilities have on them. This will include the delivery of mentoring programmes in primary and secondary schools as well as after school support groups and holiday activity programmes. 
In making a donation you could provide the following help and support to young carers:
£15 could provide a young carer with an activity resource pack
£250 could provide a respite activity in the school holidays for up to 10-12 young carers
£500 could provide a bespoke weekly respite group for a group of young carers over a school term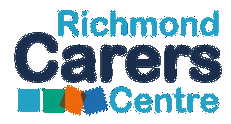 Off The Record Twickenham
Off The Record is a registered charity (No. 1152097) that dramatically improves the lives of young people and their families and saves lives.
Off The Record provides the only free drop-in counselling, information and sexual health service for young people aged 11–24 living, working or studying in the borough of Richmond. With additional funding they will be able to reach out to more young people using online counselling as well as one-to-one sessions once these can be safely accommodated. Feedback from young people overwhelmingly shows that after counselling they have dramatically improved wellbeing; they feel less lonely or isolated and experience less anxiety or panic.
In making a donation you could provide the following help and support to young people:
£55 could provide a crisis counselling session for a young person in need
£350 could provide 10 sessions for parents to help them support the young people in need in their care
£500 could provide a young person with a full counselling programme with an experienced counsellor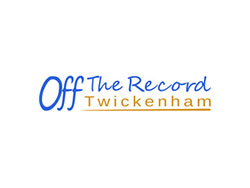 ADHD Embrace
ADHD Embrace is a registered charity (No. 1188759) supporting parents and professionals who live and work with children and teenagers with Attention Deficit Hyperactivity Disorder (ADHD). ADHD Embrace provides a support community for parents, carers and professionals working with children and teenagers with ADHD, both pre and post diagnosis by providing knowledge, advice and practical support.
Early intervention and support can change the direction of the lives of young people and ADHD Embrace provides the tools that enable that support and intervention from parents and professionals. Therefore, the Charity's key objective is to enable children and young people with ADHD to receive support at home and in education, that will allow them to become independent adults and reach their potential.
In making a donation you can make a difference to the lives of local families:
£50 could provide a parent a place on a positive parenting workshop
£75 could provide a one-to-one advice clinic session for a parent or carer in need
£125 could support a school visit and talk to staff about ADHD and the best ways to support pupils with ADHD
£300 could provide a parent a place on a six-week behaviour management course


Daniel Spargo-Mabbs Foundation
Daniel Spargo-Mabbs Foundation is a registered charity (No. 1158921) focused on drug and alcohol education. It was set up by Tim and Fiona Spargo-Mabbs in response to the death of their 16-year-old son from an unintentional overdose, in order to prevent any other family having to experience the loss of a child, or harm of any sort, from substance use. The DSM Foundation aims to support young people to make safe choices and reduce harm, through increasing their understanding of the effects and risks of drugs and alcohol and improving their life skills and resilience.
The Foundation provides drug education workshops and Theatre in Education play performances for young people in both state and private schools in Richmond upon Thames, as well workshops for parents, and training for professionals working in the borough. Additional funding will help the Foundation to maintain and expand the programmes of support for young people, schools, colleges and families in Richmond.
In making a donation you could provide the following help and support to young people:
£175 could provide a workshop via webinar to a group of parents/carers
£250 could provide half-day drug education workshop to students
£500 could develop and deliver a bespoke workshop suitable for one of the special schools
About mental illness
Mental health disorders are responsible for the largest burden of disease in England – 23% of the total burden, compared to 16% for cancer and 16% for heart disease (World Health Organisation (2008). Global burden of disease report - WHO). Richmond is not immune to this.
Mental illnesses, such as anxiety or depression, vary in their severity, but all have an impact on our ability to get on with life and in the worst cases can be life threatening.
Too often people are afraid to talk about mental health problems and our health system is already stretched. Only 1 in 3 people currently access professional help. We know that when mental health problems start at a young age, it can have lifetime consequences.
Young people's mental health in Richmond
Considering the latest information regarding the mental health of young people in Richmond, the Trustees for the Richmond upon Thames Voluntary Fund are particularly concerned about the increase in mental health and emotional disorders in younger residents:
Children and young people are waiting up to 15 weeks for early treatment services and five weeks for a specialist treatment service (assessment to treatment) (Children and Young People's Needs Assessment (pdf, 1.6 MB), 2019, London Borough of Richmond upon Thames)
Richmond has the second highest rate for hospital admissions as a result of self-harm in London. (Public Health Profiles, 2019, Public Health England)
75% of all mental health problems are established by the time someone is 18
3 in 5 young people (59%) have either experienced a mental health problem themselves, or are close to someone who has
Mental health concerns now make up 13% of all 5-10 year old open cases, and 25% of 11 to 19 year old open cases (Richmond and Kingston data combined)
Richmond has the highest proportion of 15 year olds engaged in risky behaviours of all London boroughs – presentation at A and E of young people affected by alcohol / drugs has increased, and there is a continually growing culture of alcohol and drug abuse in young people 14+
Since the start of the pandemic there has been nearly a 50% increase in the number of unpaid carers There are currently an estimated 13.6 million unpaid carers in the UK, of which 800,000 are reported to be young carers
If you are concerned about a young person's mental health, you can find out more information on how to get support.
Updated: 08 February 2022