<span>Working together to keep children's safety and wellbeing at the heart of everything we do</span>
Date: Thursday 30 April 2020
Author: Ian Thomas CBE, Chair of Kingston and Richmond Safeguarding Children Partnership (KRSCP)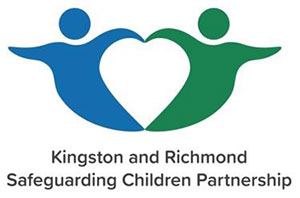 I am delighted to see how so many people in Richmond "are working together" in the words of our partnership vision "to keep children's safety and wellbeing at the heart of everything we do".
Keeping children safe is the core of our partnership work and I am delighted that we are launching brief safeguarding guides for volunteers so that they can be our eyes and ears to help us, as a community, protect our local children and young people. Volunteers are delivering food and medicine or helping charities in their outreach and support work – they get to visit isolated families and individuals, those who are vulnerable or unwell. 
I am immensely grateful to those who are caring for children in schools, nurseries, health and social care settings, or who are part of our local first responders, such as Fire Brigade, Police and Ambulance. I know many voluntary sector groups are reaching out to support those in need, and that there has been such a great response from volunteers, who have come forward to help in Richmond. Behind the scenes, there are many others helping to support children at home with lessons, emotional support and advice for parents and carers.
Parents and carers are also stepping up to the challenge of home schooling and providing 24/7 care in the holidays and term time now, which I know can be really demanding. There are information and resources on children's emotional wellbeing, online safety and healthcare.
I recognise the great cost many of you face as we work and volunteer together, and on behalf of our strategic partners Det Super Owain Richards, South West London Met Police, Fergus Keegan, Director of Quality, Richmond & Kingston CCG (Clinical Commissioning Group) and Ian Dodds, Director of Children's Services for Richmond and Kingston Councils, Achieving for Children (Children's Social Care), I want to thank you all.
As at any time, if you are concerned for a child or young person in Richmond, please phone  the SPA (Single Point of Access) on:
0208 547 5008
Outside office hours: 0208 770 5000
In an emergency call 999.
Please continue to use our local Hospitals for all health emergencies.