<span>How to look after your mental health over the coming months</span>
Date: Tuesday 24 March 2020
Author: Val Farmer, CEO of Richmond Borough MIND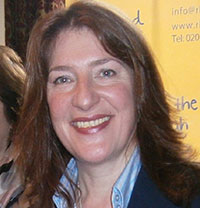 For all of us, the uncertainty and constant change in our day to day lives is taking its toll on our mental health as the coronavirus pandemic progresses. Over the coming weeks we will be providing regular updates on our services in Richmond and also advice on how to look after your own mental wellbeing.
For now, here are our top tips for staying mentally well as our day to day lives change.
Connect with people
Plan to call people or send instant messages or texts. Set up a video call with friends or family.
Decide on a daily routine
Try to follow your ordinary routine as much as possible or a create a new one if you need a change.
Try to keep active
Build physical activity into your daily routine as much as possible.  From cleaning the house to trying out some simple stretching exercises on your balcony, in your garden or sitting room.
Get as much sunlight and fresh air as you can
Spend time with the windows open – enjoy the sound of the birds in our borough rather than the aeroplanes. Maybe buy some herb or plant seeds online for your windowsill.
Find ways to spend your time and build in some relaxation too!
Keep your brain occupied and challenged but also try and relax – drawing, listening to music or even try meditation.
Take care with the news and information you listen to
Limit the news and be careful what you read.
Our Richmond Wellbeing Service is still supporting people via the telephone. If you (or someone you care for) are having problems such as anxiety or depression and would like to speak somebody, then call our 020 8548 5550. Please check our website for the opening hours and other services and information.