Healthy body, healthy mind
Date: Tuesday 7 April 2020
Author: Marc Bartlett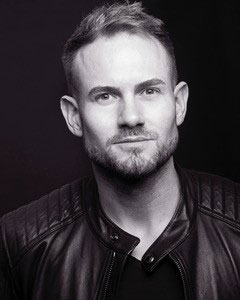 To help support our local businesses during this difficult time, we have invited businesses who support the Richmond Card to offer any guidance they have for local communities.
Meet Marc Bartlett, a Personal Trainer in the borough with 15-years' experience. Below Marc talks about the benefits of having a healthy body, including improving psychological wellbeing and strengthening our immunity. Over to Marc…
It doesn't matter your age, gender or physical ability, there is always some activity you can do, be it outdoors or at home, to keep yourself in the best possible shape, body and mind.
A qualified personal trainer will guide you through bespoke fitness training and nutritional planning.
However, if cost is an issue then simply Google or YouTube search outdoor fitness training or home fitness training for key tips, exercises and full-body workouts you can do daily.
Both the time and money that you invest in your health will yield you tenfold in return.
Keep active
Daily exercise promotes physical and psychological health in so many ways, including:
Enhanced heart and lung function, leading to improved circulation and respiration
Increased immunity as key fitness benefits develop, encouraging the body to detoxify
Improved psychological wellbeing through the reduction of cortisol (stress hormone) and the release of endorphins, dopamine and serotonin (happiness hormones)
Decreased blood-pressure and cholesterol levels as the body improves across all its physiological functions and starts to cleanse its primary eliminatory systems
Keep nourished
It is essential that you have a balanced intake of daily macro (proteins, carbs and fats) and micro (vitamins and minerals) nutrients. You should look to:
Make healthy, clean and raw choices, staying away from processed foods and anything with too much saturated fat or that is high in sugar
Choose wholemeal. If you eat complex carbs, eat brown, your body and your mind will thank you! Stay away from refined white breads, pasta and confectionery
Eat as many greens as possible, the darker the better and include variety. These are low in sugar/calories and they are nutrient dense with a multitude of health benefits
Drink plenty of water! This is largely what we are made of and it is a crucial element in detoxifying, fighting infection, staying at peak performance, body and mind
Take a good multi-vitamin. Even with a health-conscious diet, there are certain vitamins and minerals that we lack at times. Keeping these topped up will ensure that your immunity and physiological function is at its best
If you are looking for some structure and advice on personal training, visit Marc Bartlett website.
During the pandemic, Marc is offering FaceTime home-training consultations and tailor-made online coaching.
Stay fit, stay healthy!