Enjoying nature from your home or garden is good for your mental health
Date: Monday 30 March 2020
Author: Frances Bennett, Friendly Parks for All Project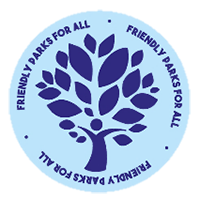 There is lots of evidence that connection to nature is associated with improved health and wellbeing. Fresh air, sunlight and exercise are all beneficial for our immune systems and being outside offers opportunities to learn something new.
At a time when spending time outside is more limited than ever before it is important to make the most of the opportunities available to you. Even if you have limited mobility or can't get outside you can benefit from feeling close to nature at this time, particularly from your house or garden.
Here are seven ideas to help you to feel close to nature. They have been designed so that many of them can be repeated over time and can be used if you are confined to your house.
1. Look for signs of spring
Notice all the changes around taking place you while you are looking at of your windows, in your garden or out taking your short exercise. After the grey days of winter, the first signs of spring offer promise of new life. Look for emerging spring flowers, busy birds, tree blossom, and bees taking advantage of the early flowering plants. Start a wildlife diary to track the changes.
If you are not able to get out to your garden, you can plot the progress of spring thorough a window. Keep a daily record of the changes that you see and watch as spring changes to summer. Look for a poem about spring – Wordsworth, Shakespeare, John Clare, and Thomas Hardy have all written about spring - or look at art on the theme of emerging spring. Can you write or draw your own? Share it via social media so that others can enjoy it too.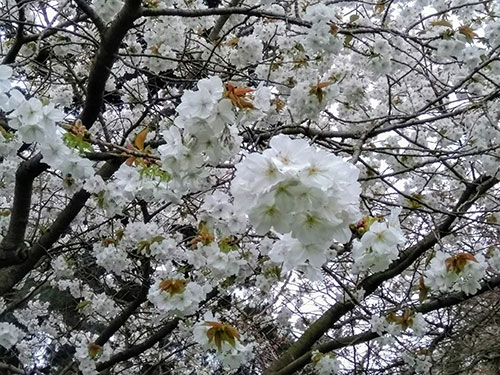 2. Take a wildlife photograph
Use your phone or camera to take photographs of nature as you spend time in your garden or from your window. Concentrate on small details such as insects, leaves, and tree bark as well as landscapes. There are online guides to using a smart phone to record wildlife sightings.
Keep a personal record to look at over the next few weeks or submit it to one of the social media sites for others to enjoy and share your experience.
3. Look carefully at a spring flower
Find a flower (or photo of a spring flower) and notice how elaborately it is constructed. Watch for the first bumblebees on warm days. They have successfully survived the winter and are seeking nectar and pollen from spring flowers. If you are not able to get out you can watch a video online and look up the lifecycle of bumblebees.
For example the Bumblebee Conservation Trust has lots of information about this species including how to garden to benefit the bee. Even if you can't get out you might be able to plant summer plants that will benefit the species and leave them on a windowsill for bees to visit.
4. Listen to birdsong
Spring is the perfect time to listen for bird song. Dawn is the best time to hear birds and you are more likely to hear them than see them. Look out for the migrant birds returning for the summer. Chiffchaffs usually arrive in March, listen for them singing their 'chiff chaff' song. Cuckoos, swallows and house martins arrive in April and swifts early May.
If you are not able to get out, open a window and listen to the garden birds. Try to learn to recognise the different songs. The RSPB has a bird identifier lists 408 species of birds found in the UK and includes their song. They have recording of the dawn chorus that you can enjoy without getting up at dawn, and a step by step guide to birdwatching for families. You can attract birds to your window ledges by putting bird food or cereals (not bread) out for them. Keep a record of the different species that you attract.
5. Look out for Spring Blossom
Watch trees and hedges as they come to life after the winter. Different trees come into flower and leaf at different times and the spring offers a great opportunity to notice the slow progression of spring. Watch individual trees to notice how their winter appearance gradually changes. Learn to identify flowering trees using id books or online apps.
If you are not able to get out, there may be a garden or street tree that you can watch. There are online resources tracking the cherry blossom ceremonies in Japan and elsewhere around the world that you can link to.
Look at art showing blossom (for example there is some beautiful Japanese art) and maybe try to draw or paint your own pictures from life or from another painting.
6. Cloud spotting
Clouds are one of nature's constantly changing wonders. They can be seen from the garden and through a window. Look for different shapes and patterns and notice how they change over time. Notice the effect of the wind on them and learn to recognise a weather front.
Learn more about how to identify them and how they are formed by looking at online guides for example from the Met office.
7. Feel close to nature
Stand still for a moment (or sit still if you are inside) and watch the natural world around you. It helps to focus on one thing. If you practice meditation or mindfulness do it outside or looking outside through a window. Otherwise just enjoy the nature that is all around you and can touch all your senses. You may be interested in recording how your senses were affected and over time reflect on whether you feel closer to nature. Ask yourself if there are any personal benefits to your health and wellbeing. Being in nature can support the Five Ways to Wellbeing (Connect, Be active, Take notice, Learn and Give) especially if you are able to share your experience at this time with others.
For more information about the Friendly Parks for All project see the Richmond Council website. To contact us please email parks@richmond.gov.uk.