Childline offers support to ensure our children remain safe and well
Date: Thursday 28 May 2020
Author: Sophie Cavanagh, Head Teacher of The Kingston Academy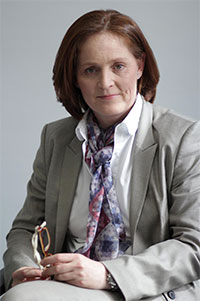 One of the most important roles of a school, and one that is foremost in my mind as Head Teacher of The Kingston Academy, is to protect and safeguard our pupils from any harm.  Schools safeguard children and their families in so many ways every day, and especially when school is in session. We have regular contact with all our children and know them very well. We are frequently in the best position to recognise when something is troubling or challenging them or their families.  Teachers are often the first point of call for our pupils when they are worried or anxious about something and their friends at school also provide stability, support and a sympathetic ear.
For the vast majority of pupils, schools have now been closed for many weeks, for far longer than the annual summer break that we are all used to. We haven't had the opportunity to monitor a child's presentation and gauge whether something is emerging as a concern. Our children have not had the face-to-face support or counsel of their fellow pupils or teachers to turn to at this unsettling time.  Therefore, it is so important that we all remain vigilant to the needs of those around us in our community. We each share the responsibility to keep our community and our children safe. We recognise at this time that this can be a tricky path to navigate and it is vital that our children know where to turn to for advice and guidance if they have concerns.
Childline is here to provide one of many available support nets to ensure our children can remain safe and well. Childline offers a service where trained counsellors listen to and support young people who are facing difficulties or danger, or who just want to talk through an issue that is concerning them. Undoubtedly, these are very unnerving times for our children and the easing of the lockdown will present its own challenges.   Our children, who have spent so long isolated with their own families, will need to readjust to interacting once again with those beyond their immediate household and will need to deal with their concerns about the virus itself.
Childline gives children the opportunity to chat about their concerns in a safe space.  If your child feels anxious and unsettled and perhaps unable to confide in you about their anxieties, you can point them in the direction of Childline and feel confident that they will be speaking to a trained adult who will offer them support in dealing with whatever they are going through.
Childline offers a number of different ways to get support. Children can call, chat online or email.
For further information: