Thirty more affordable homes for Teddington
Release Date: 13 October 2020
Thirty new affordable homes and a new nursery building will be built in Teddington on a former Council owned site, following approval from the Planning Committee.
Last week (Wednesday 7 October 2020), the Planning Committee agreed to the demolition of existing buildings on the site to be replaced with 30 homes in total (6 one bedroom, 17 two bedroom and 7 three bedroom); the creation of a new nursery building for the existing nursery service, provision of 36 parking spaces; and environmental improvements including landscaping, communal amenity space and secure cycle storage. This is biggest scheme using Council owned land in more than ten years.
In a plan developed with the Council, the new affordable homes will be built, owned and managed by PA Housing. The scheme provides 24 homes for affordable rent and six homes for shared ownership. The rented homes will be allocated to households nominated by the Council and priority will be given to households who live and/or work in the Borough to purchase the shared ownership homes.
Cllr Liz Jaeger, Lead Member for Housing for Richmond Council, said:
"The unused buildings at the Strathmore site have been an eyesore for some time. The brownfield site is ideal for the much-needed affordable housing local residents need.
"There are many challenges when it comes to delivering affordable housing in Richmond upon Thames. I am delighted that the Council works with local housing associations to make its own land available to deliver more affordable homes for our residents who need them. This is one of several sites that the Council is working on to deliver more affordable housing on Council held land, and other sites will also be considered for planning consent in the coming months.
"We know that some people will be concerned regarding the future of the popular Scamps nursery, and the Council have committed to working hard with the managers to ensure that the nursery can continue to operate whilst the new buildings are being built and then occupy the brand new facility."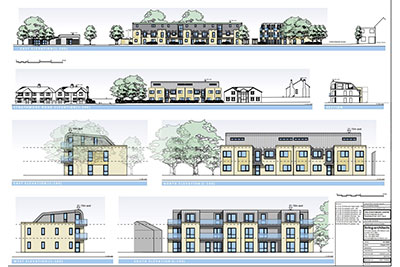 Notes for editors
If you are a journalist and would like further information about this press release, contact  Elinor Firth on 020 8487 5159.
Reference: P402/20