Have your say on improving Barnes High Street
Release Date: 23 October 2020
Residents in Barnes are invited to have their say on a host of improvements that will reduce traffic and improve air quality in the town centre.
Over the past few months the Council has been working closely with community representatives and ward councillors on the series of changes, which include:
Widening a section of the southern footway for pedestrians
Improving the turnover of shoppers' parking spaces
Regulating loading provision
Improving access to public transport
The scheme involves the removal of all parking activity along the north side of Barnes High Street; the introduction of a new eastbound bus stop; lengthening the footway on the south side of Barnes High Street and providing a new loading bay outside of Marks & Spencer.
Parking controls would be adjusted to operate Monday to Saturday 8am to 6.30pm and several parking spaces would be reassigned to improve parking turnover.
View details of the above proposed measures and complete the online survey.
Please respond by Friday 20 November 2020 when the consultation closes. If you require a paper copy of the questionnaire, call 020 8891 1411.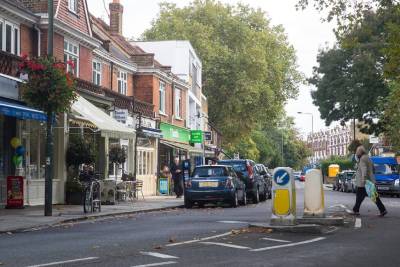 Notes for editors
If you are a journalist and would like further information about this press release, contact  Fenna Maynard on 020 8487 5182.
Reference: P419/20