Council wins £500k bid to help residents save money and improve their homes!
Release Date: 06 October 2020
Local people who are on a low income and live in properties with poor energy ratings will soon be able to apply for funding to improve the energy efficiency of their home and save on bills.
Earlier this year, the Government announced £2 billion of support through the Green Homes Grant to save households money, cut carbon, and create green jobs. As part of this, last week it was announced that residents could apply for a Green Homes Grant voucher to reduce the carbon footprint of their property.
Alongside this, Local Authorities were invited to bid for additional funding to help improve the least energy-efficient homes in their boroughs. Richmond has been successful in its bid for £534,700 of funding and now plans to set up a grant scheme for local home-owners in properties that are currently not very energy efficient (with EPC ratings of E, F and G) and who have a household combined income of £30k or less.
Owner occupiers who meet the criteria will be able to apply for up to £10,000 of works on their homes. Where homes are rented from landlords, £5,000 will be available, with the landlord expected to make at least a 33% contribution on top.
To deliver the home improvements, the Council will work with a local retrofit provider who has extensive experience delivering energy efficiency and retrofit measures. The provider will undertake an assessment of the home's energy efficiency and suggest measures – including low carbon heat pumps and solar thermal heating – that could be installed to improve the efficiency and the EPC rating.
Councillor Julia Neden-Watts, Chair of the Environment, Sustainability, Culture and Sports Committee, said:
"With winter approaching and COVID-19 still with us, people are likely to be spending a lot of time indoors. It is important to keep our homes warm enough, but for many residents the cost of doing so is worrying. And as fuel bills rise, so too do the carbon emissions from our homes with the extra heating.
"We want to support our residents to reduce their carbon footprint by enabling them to carry out home-improvement measures and heat homes more efficiently. I look forward to this new grant scheme helping residents to reduce carbon emissions and be kind to the environment, whilst keeping homes warm and saving on fuel bills."
Information regarding the Council's grant scheme will be announced in the next few weeks. To sign up to be kept informed, email: greenhomesgrant@richmond.gov.uk
GOV.UK has more about the voucher scheme.
Find out more about the Richmond Climate Emergency Strategy and the changes residents can make to reduce their carbon footprint.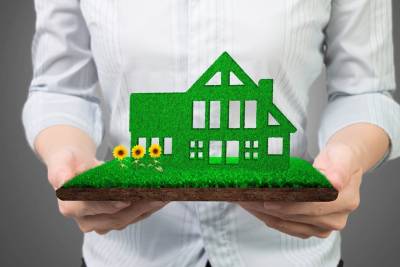 Notes for editors
If you are a journalist and would like further information about this press release, contact Elinor Firth on 020 8487 5159.
Reference: P394/20