Black History Month recognised in Richmond
Release Date: 05 October 2020
Join us in celebrating Black History Month in Richmond upon Thames this October.
The main aim of Black History Month is to celebrate the achievements and contributions of Black people not just in the UK, but throughout the world and also to educate all on black history.
This October, we have launched a programme of events and activities, including a virtual exhibition, community discussion, podcast series and cultural events.
Cllr Michael Wilson, Lead Member for Equalities and Diversity, said:
"It's important to recognise the diverse cultural make up of our country daily and especially to take time to celebrate our rich heritage during Black History Month.
"I would encourage everyone to get involved in – either by participating in any of the local activities or the many more virtual events happening across the country."
Internally, we will also be recognising Black History Month. Activities include the launch of a new Black Workers Network, celebrating diversity events with external speakers, online discussions and a 'Show Racism the Red Card' event. The staff Race Equality Network will also be holding a series of events – including an online Hall of Fame to give credit to Black people throughout history.
External programme of activities
Community Stories virtual exhibition
We are appealing for residents to come forward and help shape a virtual exhibition which will include stories, experiences, photographs and videos. Stories will explore family histories, traditions, achievements, cultures, and experiences of racism. The exhibition will be shared online and the resulting records will be kept by the Local Studies Library and Archive in order to ensure that our collection is representative of the whole community.
The exhibition will launch online at the end of October. Tell us your story by emailing fenna.maynard@richmondandwandsworth.gov.uk or complete our online form.
Community Conversation
We are keen to understand the experiences of local Black residents living in the borough to help us improve local services in the future and help challenge any prejudices and behaviours that impact the lives of local people. On the 28 October at 5pm, we will be hosting a virtual discussion with black residents to understand their experiences, how well supported they feel, what matters most to them and what barriers they think exist as a black resident living or working in the borough. If you would like to attend, please register.
Youth Podcast series Xcast
In partnership with young people at Heatham House in Twickenham, Project X will be publishing a podcast series from mid-October on a series of topics ranging from sports to prisons from a BAME perspective, to understand how their ethnicity affected their experience and shaped their success. Future podcasts include Paul Canoville, the first black footballer to play for Chelsea and Rodney P, the godfather of British Rap. To listen to the podcasts, follow @AfC_project_X on Instagram. 
Cultural events
As part of the borough's Literature Festival, a number of events will be held – including No Word Unspoken (an evening of spoken word with Jolade Olusanya and the Repeat Beat Poet), Sway: Unravelling Unconscious Bias with Pragya Agarwal and House of Music with Kadiatu Kanneh-Mason. 
Richmond Libraries will celebrate with a series of online children's story times throughout October and will also host a performance by African-Caribbean percussionist, storyteller and singer extraordinaire, Winston Nzinga, recorded especially for us during a trip to The Gambia. 
In addition, visit the Orleans House Gallery website for a series of guest blogs from local black art students at Richmond upon Thames College and Richmond and Hillcroft Community College, as they share their influences, favourite artists and aspirations. 
Libraries Digital Reading Group
Our libraries team are hosting a social media discussion on two books:
The Colour Purple by Alice Walker – the story focuses on the life of African-American women in USA in the 1930s.
Why I'm No Longer Talking to White People about Race by Reni Eddo-Lodge – the book explores the link between gender, class and race.
You don't even need to visit your library to pick up the books. You can now use Borrowbox, our new eAudio platform which allows hundreds of people to read them at the same time. If you would like to talk part in the chat, go to @RichmondLibs on Twitter and have your say using the hashtag #RichmondReads.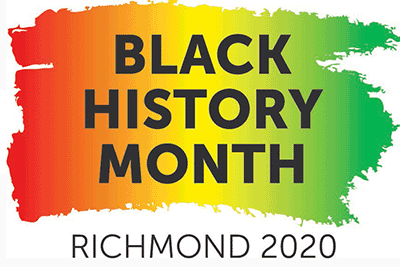 Notes for editors
If you are a journalist and would like further information about this press release, contact Elinor Firth on 020 8487 5159.
Reference: P393/20
Updated: 15 September 2021