Richmond's young musicians set to play London Jazz Festival

9 November 2021
Young musicians from the Richmond Youth Jazz Band will be taking to the stage on 17 November as part of the EFG London Jazz Festival 2021.
The performance is one of several events taking place at The Jazz Sanctuary, an exciting new jazz club based in St Margaret's serving as one of the venue partners for this year's festival.
The Richmond Music Trust ensemble, led by band leader Roger Perrin, will open the show which features music from double bassist, composer and young musician of the year finalist, Kielan Sheard as well as a jazz jam session open to all!
This is set to be a fun evening celebrating aspiring and emerging jazz musicians from in and around Richmond. Doors and bar open at 6.45pm with the first set beginning at 7.30pm. Food and drinks will be available throughout the evening.
Find out more about Richmond Music Trust opportunities.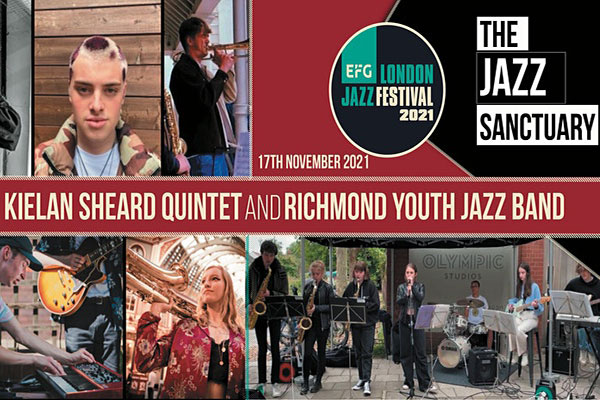 Community news on behalf of Richmond Music Trust