St Richard Reynolds School Streets scheme to be made permanent
19 November 2021
The St Richard Reynolds School Streets scheme will be made permanent following agreement from Richmond Council's Transport and Air Quality Committee last night (18 November 2021).
School Streets is where a road(s) around a school temporarily close to motor vehicles to make it safer for school children, while encouraging parents and children to choose climate friendly travel methods, like walking and cycling.

The School Street area at St Richard Reynolds is made up of several streets surrounding the school, including Copthall Gardens, Clifden Road and Station Road.

Richmond Council has piloted 14 School Streets across the borough since June 2020. The scheme at St Richard Reynolds has been trialled since 28 September 2020, allowing the school, parents and residents to fully understand the scheme and raise any concerns prior to a decision being made on whether it should be permanent. Following two public meetings held by the Council, the scheme was amended in May 2021 to include a number of improvements and a second consultation ended on 10 November 2021.

Traffic data comparing traffic levels before and after the implementation of the School Streets scheme shows a 73.5% decrease in traffic from 7.30am to 9.30am on Station Road and a 52% decrease on Clifden Road (North to South).

The ban on vehicles is Monday to Friday from 7.45am to 9.15am and from 2pm to 3.30pm during term time only. Signage is in place warning drivers of the restrictions and Automatic Number Plate Recognition (ANPR) cameras currently enforce the restrictions, and vehicles entering School Streets during operational hours without having applied for an exemption, will receive a PCN.

Visit the St Richard Reynolds school streets webpage for more information on the location of the zone and who may be eligible to apply for an exemption.

Cllr Alexander Ehmann, the Chair of Richmond's Transport and Air Quality Committee, said: 

"Schools are safe places in which our young residents learn and grow. Similarly, the roads and environment around them need to be safe and play their part in promoting wellbeing.

"School Streets are an important tool in helping our young students by promoting active travel to and from school, reducing the risks of injury outside the school environment or the contribution they make to reduced air pollution.

"We have come a long way on this journey too. In 2018, this borough didn't have a single School Street and last night we signed off on the 13th permanent scheme in this borough."

If you have any questions about School Streets, email schoolstreets@richmond.gov.uk.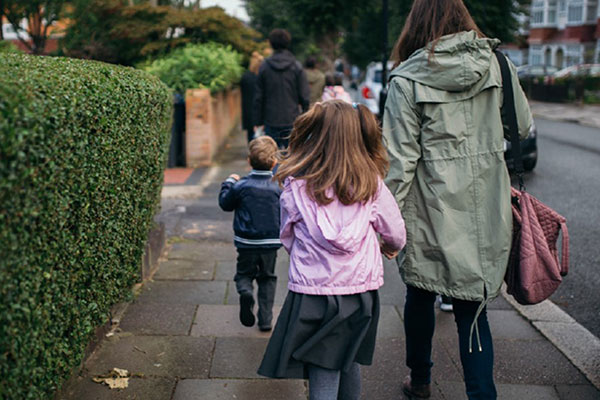 Updated: 19 November 2021