Richmond Council publishes road safety priorities
19 November 2021
Richmond Council has published its Road Safety Plan, detailing Richmond upon Thames' latest road collision statistics, as well as outlining measures it plans to take to improve roads safety for all users.
The plan sets out how local initiatives support the Mayor of London's Vision Zero goal and contribute to the Council's Active Travel Strategy, encouraging and enabling people to walk, cycle and use public transport and reduce their dependency on cars.
Richmond upon Thames has the fifth lowest number of collisions of the London boroughs and is 38.7% lower than the London average. In 2020, there were a total of 375 collisions, 74 of which were on TfL roads (A205 or A316). Tragically, two of the collisions on Council roads were fatal and both involved powered two wheelers. These figures are a minor decrease from 2019, but the impact of the pandemic on traffic must be taken into account.
Although Richmond remains one of the safest boroughs in London in terms of road collisions, the Council continually looks for new ways to make Richmond even safer. The plan outlines a number of key measures, including:
Continued implementation of school streets to address road safety and air quality around schools (there are already 14 in place across the borough)
Increasing use of data and technology, such as Vivacity traffic sensors which provide data on traffic flow and pedestrian movements
Improving cycling infrastructure including cycle routes, cycle storage and traffic signals
Identify locations of concern and develop schemes that enhance safety and seek funding for those schemes where possible
Further consideration will also be given to speed reduction measures to support the borough-wide 20mph speed limit. During the first twelve months of operation, the speed limit resulted in an overall borough wide mean speed reduction of 1mph across all 167 sites surveyed, whilst there was a reduction of 3mph across the top 20 highest speed roads. An average speed reduction of 1 mph can typically lead to a 5% reduction in the number of collisions. Specific roads for review are detailed in the plan.
Councillor Alexander Ehmann, Chair of the Transport and Air Quality Committee, said:
"Over the past 18 months we have seen a fundamental shift in the way people use their streets, and that seems to be here to stay. The pandemic meant this Council had to take urgent action to support pedestrians and cyclists, and we remain committed to building on this progress to make our roads and pavements safer and more accessible for everyone.
"Ultimately, we are doing all that we can to see the collision figures fall even further over coming years and I am especially pleased that the data shows that the 20mph speed limit is having an impact and reducing speeds across the borough. There is much more to do, but it's important to acknowledge we've come a long way in the last few years."
Read the Road Safety Plan for further details of specific schemes and proposals.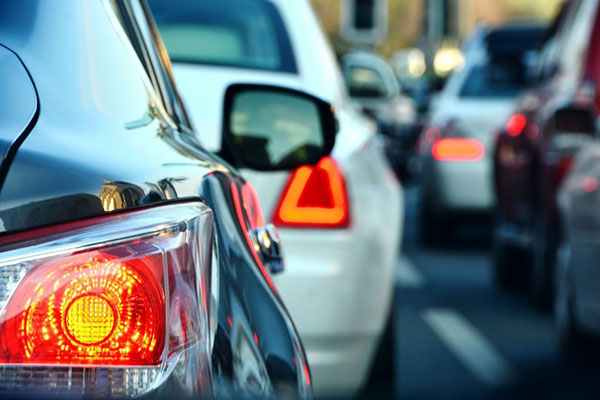 Updated: 19 November 2021