Regeneration of Twickenham Riverside will bring wider social value to local area
16 November 2021
The regeneration of Twickenham Riverside could help bring an additional £20 million of economic and social benefits to Twickenham over a 30-year period, an independent study confirmed.
At the Finance, Policy and Resources Committee last night (Monday 15 November), members considered an independent study that was commissioned to look at the social and additional value returns of the proposed Twickenham Riverside redevelopment scheme over a 30-year period.
The detailed review was undertaken by Project:00. Their study looked at a number of key themes: economic, financial, housing, social, environmental and health and wellbeing. Social and additional values considered include investment in the local supply chain, local job creation, improved access to public open space and the river, increased social interactions, improved security, biodiversity, reduction in parking and improved air quality, plus many more.
The report concluded that the scheme, which is currently going through the Planning process, could bring around £20 million in additional and social values, £6.49 million are real returns to the council in the form of Council Tax and business rates.
One aspect of the scheme that could help deliver benefits is the proposed river activity zone. While it has formed part of the design that has gone to Planning, in outline terms, it has to date sat outside of the original costed programme. This was in part because the Council was waiting to see what the future of the Thames Eyot Boathouse was, which borders the riverside site in the south west corner, which a local conservation charity is looking to bring back into active use.
At the Committee, members noted the financial update, including the estimated  investment required from the Council, as well as the social value returns, and approved the inclusion of the boat storage and pontoon within the design.
Cllr Gareth Roberts, Leader of Richmond Council, said:
"The regeneration of Twickenham Riverside has been a priority for the Council and the social and additional value assessment has shown quite how important it is to take a long-term view on investment in the future of the riverside site to bring about these wider social benefits.
"I am also really pleased that the Committee have approved inclusion of the river activity zone within the scheme. The river plays an integral part in the Twickenham Riverside redevelopment proposal. It is vitally important that the scheme has strong links with the river, supporting and encouraging river-based activity."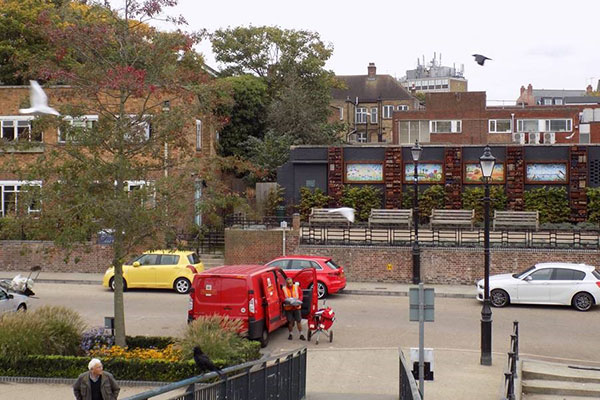 Updated: 16 November 2021