More cycling options in Richmond upon Thames with new Lime e-bike agreement!
17 November 2021
Lime will now have designated parking places to deploy Lime e-bikes in Richmond upon Thames, making the bikes more readily available as a travel option.
The agreement between Lime and Richmond Council means more bikes will be available to use; designated parking spaces will make it easier to find and park a bike; and Lime staff will be on duty in the borough to respond quickly to any issues that arise. 
A map of designated parking spaces in the borough is available online and in the Lime app. The parking places are dual use – shared with the e-scooter trial, providing a choice of car-free options.
In order to use a Lime e-bike, simply download the Lime app and register for an account. The app then lets you locate, unlock and pay for your ride. Users must be over 18.
Whilst Lime bike users can park outside of the parking spaces, they are encouraged to use the designated parking spaces when possible. If parking outside of the spaces, users must ensure bikes are not causing nuisance or obstruction. If you do see a Lime bike that is causing issue, please report it by emailing support@li.me or calling 0800 808 5223.
Cllr Alexander Ehmann, said: 
"We are committed to improving and increasing cycling in the borough, and this new arrangement with Lime gives more people access to cycling as a travel option for more journeys. Cycling is often the quickest way of getting around and so having more Lime bikes available will help people choose cycling over getting in a car.  Lime bikes are equipped with electric assist motors, making it easier for people to tackle journeys that might otherwise seem too challenging by bike.
"We are working towards being recognised as the greenest London borough and to becoming carbon neutral by 2030, and these initiatives are key to encouraging as many people as possible to use clean, sustainable modes of travel in Richmond upon Thames."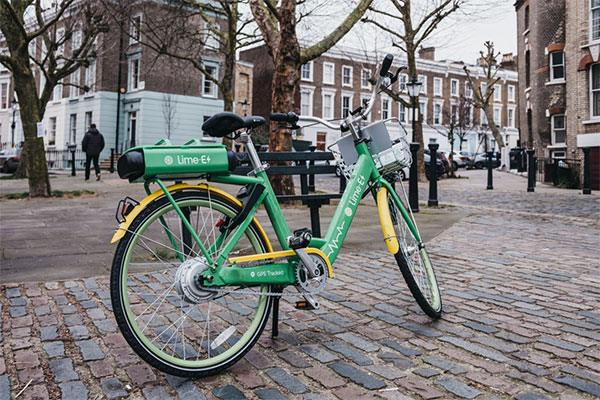 Updated: 17 November 2021