Fantastic Fundraiser Feats' gets off to a sizzling start

23 November 2021
Last Saturday evening, 13 November, saw sparks flying, quite literally, from the heels of the Crossway Pregnancy Crisis Centre team.
Accompanied by ten other brave participants, members of the Crossway Pregnancy Crisis Centre team removed their shoes and socks, rolled up their trousers and walked barefoot across a path of red-hot burning coals, raising an incredible £2,791 for the charity.
The event, held at St Stephens CE Primary School in Twickenham, is the first of the charity's new Fantastic Fundraising Feats sponsorship events which it will be hosting annually. Crossway help people to make healthy relationships, sex and pregnancy choices, and provide support during pregnancy and after pregnancy loss. The funds raised will allow the team to offer their 10 step pregnancy loss program to 20 individual clients. There were also generous raffle donations from local restaurants Le Salon Prive and Del Posto and refreshments provided by Aldi and Tesco.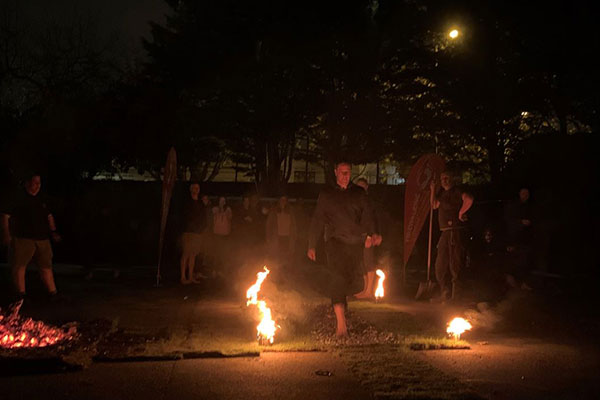 Community news on behalf of Crossway Pregnancy Crisis Centre
Updated: 23 November 2021