Disability charity launches #ASeasonofKindness advent calendar

15 November 2021
Teddington based disability charity Ruils has launched its #ASeasonofKindness calendar, designed to highlight the impact that small, everyday acts of kindness can have on someone's life.
The proceeds from this year's calendar will help to fund FriendBee, the Ruils SEND Befriending Service. FriendBee matches young people with a Befriender to help them access social and leisure activities.
For a donation of £10 people will receive a printed advent calendar which encourages kindness and gratitude in the lead up to Christmas. Each day lists an act of kindness to try with your family.
Ruils is a local user-led charity that supports disabled children and adults and the elderly to live independently, be part of their community and to live life to the full. It provides information, advice, befriending and activities to clients and their families.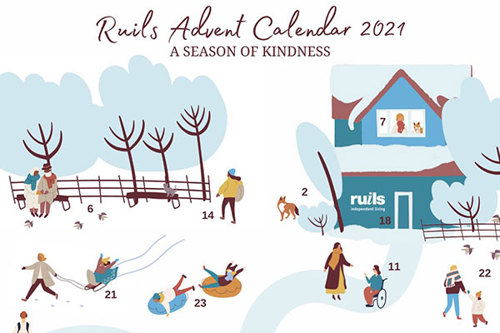 Community news on behalf of Ruils
Updated: 15 November 2021