Cycling schemes made permanent in Hampton and Barnes
19 November 2021
Cycling measures on Hampton Court Road and Castelnau Road have been made permanent following agreement at Richmond Council's Transport and Air Quality Committee last night.  
The measures, which were introduced to support social distancing and make cycling safer during the COVID-19 pandemic, are also part of the Council's wider action plan on tackling the climate emergency.
The Council used Experimental Traffic Management Orders (ETMO) to quickly implement new schemes without prior consultation, with funds available from the Government. The new schemes were then monitored for the first six months through a formal consultation period.
In Hampton, the cycle scheme was introduced on Hampton Court Road, between Hampton Court Palace roundabout and Lion Gate. The Council has committed to redesigning the scheme, based on consultation feedback from local residents and businesses, and will progress with this once funding has been secured next year. In the meantime, the Committee has approved the current scheme being made permanent to ensure there is a continued provision for cyclists on this busy road.
Read the full committee report on Hampton Court Road's cycle scheme
On Castelnau in Barnes, a segregated southbound cycle lane was introduced, as well as waiting and loading restrictions for motor vehicles. The Committee has also agreed that these will now be permanent. The Council has identified a number of improvements to the scheme that it will consider in the future, in line with the full re-opening of Hammersmith Bridge which will see a huge increase in motor traffic to the area.
Read the full committee report on Castelnau.
Cllr Alexander Ehmann, Chair of the Transport and Air Quality Committee said:
"We are constantly looking to improve our cycling infrastructure to make cycling the transport mode of choice when travelling around Richmond upon Thames.

"We introduced both schemes at the request of Government and in direct response to the COVID-19 pandemic. Having provided these upgrades, we now know from resident research how well supported these facilities are.

"We're pleased that the schemes are being made permanent to help make cycling safer in Hampton and Barnes. Our aim is to improve and expand facilities like these wherever possible."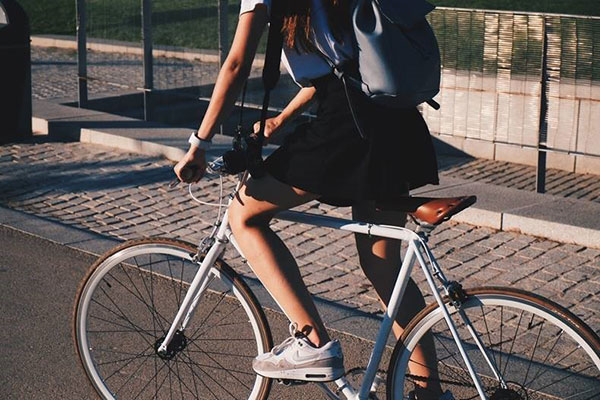 Updated: 19 November 2021