Join us for our next cargo bike event next week!
10 November 2021
Try out our eco-friendly cargo bikes at our pop-up event at Marshgate Primary School in Richmond on Monday 15 November.
With pollution from traffic having such an effect on air quality as well as the ozone layer, greener modes of transport are much needed.
E-cargo bikes could be an ideal solution for your needs with their tiny carbon footprint and convenience given that in areas of heavy traffic congestion they are significantly faster than cars and vans.
Whether you're transporting heavy goods or taking your kids to school, cargo bikes are the suitable way to travel in the wake of the climate crisis.
Join us at Marshgate Primary School, (157 Queen's Rd, Richmond TW10 6HY) on Monday 15 November from 3pm to 4pm. No sign up is necessary, simply come along on the day. All residents interested in greener modes of transport are welcome!
Contact transportation@richmond.gov.uk for further information.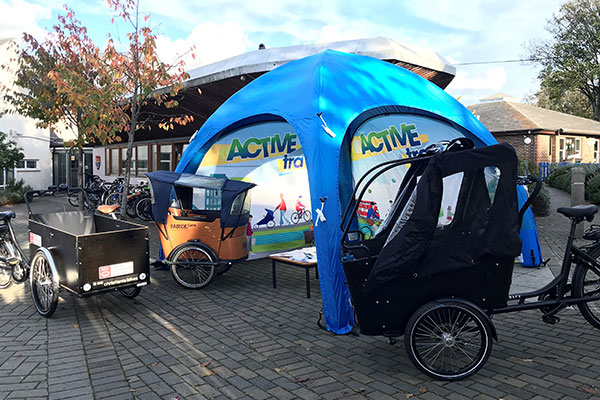 Updated: 10 November 2021