Burtons Road traffic scheme to be replaced
11 November 2021
Richmond Council proposes to remove the existing traffic restrictions on Burtons Road in Hampton Hill and replace them with an altered experimental scheme. Road usage data, alongside feedback from local residents has shown that the traffic scheme is having a positive impact and addressing the scheme's core objectives, but that further improvements are possible to ensure wider support and higher compliance. 
Following a 2019 petition from local residents, raising concerns about the high numbers of vehicles using Burtons Road and neighbouring residential roads and data demonstrating the issue was substantive, an experimental traffic scheme was put in place in September 2020.   
Burtons Road is a constrained, unclassified, residential road. It is a popular cycle route and is set to become a significant route for children travelling to Turing House School. It has historically had an issue with high traffic volumes at peak times, as it provides a route between Hampton Hill and Teddington avoiding traffic lights on neighbouring Park Road. Traffic data showed that at peak morning times, there was on average one car every six seconds using the road before restrictions were put in place.  
The current scheme restricts all traffic from travelling the entire length of Burtons Road eastbound between 7 to 10am and westbound between 4 to 7pm through a number of point restrictions, with access available to residents and visitors via smaller roads. Data so far has showed that traffic has significantly reduced on Burtons Road.   
A public consultation ran for the first six months of the trial scheme and comments, along with a public petition put to the Council in September 2021, highlight that the positive impact on Burtons Road traffic has resulted in some displacement to some adjoining roads, which can also be seen in the traffic data.   
This information is being presented to the Council's Transport and Air Quality Committee next week (Thursday 18 November). The Committee is being recommended to extend current restrictions to no later than 20 March 2022 (which is the final date of the legal experimental order), whilst an alternative scheme is designed and anticipated to dovetail its implementation with the removal of the present arrangements.  A new scheme is aiming to address as many of the the primary concerns raised during this experiment as possible, including:  
A desire for an exemption for residents within the immediate area of Burtons Road,

 

 

A review of timings to take account of Turing House School hours,

 

 

A review of signage with regards location, advanced warning, wording and lighting

 

 

Consideration given to additional measures to reduce through traffic in and around Windmill Road with a focus on school safety

 

 
Councillor Alexander Ehmann, Chair of the Transport and Air Quality Committee, said:    
"The trial scheme that has been in place since 2020 has achieved a great deal, in that has significantly reduced the traffic on Burtons Road, which at peak times was causing levels of distress and danger to residents that was wholly incompatible with the non-classified status of this road.
"It has also had wider positive impacts, in that it seems to have caused a proportion of traffic to move away from the area completely – we can see this through the traffic data for Park Road, which has actually seen a drop in traffic numbers during peak morning hours. It is also important to note that the scheme has not negatively impacted on air quality on neighbouring roads.  
"However, the scheme has been in place now for over a year and we have been listening to residents in the local area who have valid and important suggestions for improvement. The Committee will consider all of this information next week and the proposal is to incorporate this feedback in the design of a new scheme that can build on the best of the existing measures."
Any new scheme would undergo a six-month formal consultation period (during the first six months of operation), after which time an extended consultation would be undertaken to formally ask residents' views before any permanent decision being taken. This consultation would be open to all residents.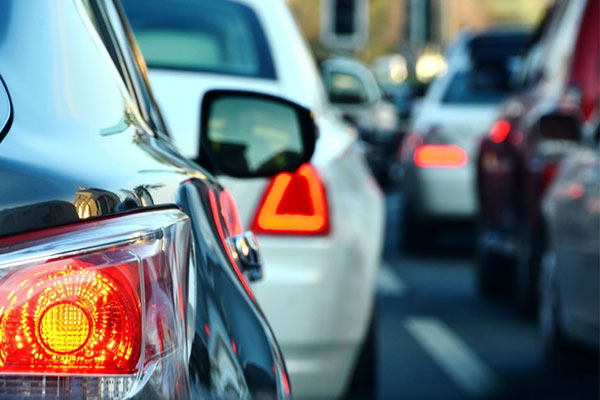 Updated: 11 November 2021