Bring back joy and support a local family this Christmas

30 November 2021
Home-Start is a charity dedicated to giving children in Richmond, Kingston and Hounslow the very best start in life. This year they want to Bring Back Joy at Christmas, and are asking for your support.
Many local families are struggling with poverty, isolation and mental health challenges, and the number of families in need of our support has increased significantly since the pandemic started.DonateDonations made between midday on Tuesday 30 November to midday on Tuesday 7 December will be doubled thanks to the Big Give and Childhood Trust. One donation, twice the impact. Watch this video to find out more about their campaign.
Please consider donating to the Home-Start Christmas appeal so that the team can be there for more parents and children that need our help.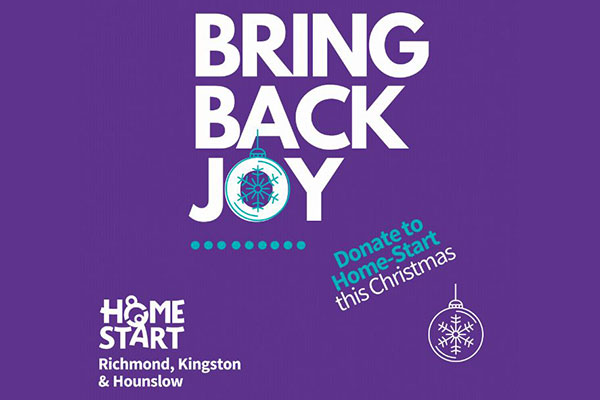 Community news on behalf of Home-Start
Updated: 30 December 2021