Could your organisation become more dementia friendly?
18 November 2021
Richmond Council and Age UK Richmond are calling for organisations and businesses in Richmond upon Thames to become more dementia friendly by getting involved in the Dementia Friendly Communities initiative.
Age UK Richmond is commissioned by Richmond Council to run the Dementia Friendly Communities initiative. They provide organisations with free Dementia Friends training sessions, delivered in person by Sara Wilcox to give employees a better understanding of dementia and the small things we can all do to make a difference to the lives of people affected by dementia. For example, adapting signage so that people with dementia can recognise things more easily and getting involved with Dementia Action Week in May 2022.
Having a community aware of the support people with Dementia require, no matter how small that awareness is, is so important to providing assistance and improving people's lives.
There are approximately 1,500 people who have been diagnosed with dementia in Richmond upon Thames and this figure will increase in line with the local ageing population. So far 45 organisations have joined the Dementia Friendly Communities initiative and Richmond Council wants more to follow suit.
Marble Hill is one of the organisations and has spoken about their experience of Dementia Friends sessions. 
Contact Sara Wilcox on sara.wilcox@ageukrichmond.org.uk or 0203 816 0020 to sign up or to find out more about Dementia Friendly Communities. 
Cllr Roger Crouch, Dementia Champion for Richmond upon Thames, said:
"Everyone should feel supported, understood and included in community life. Dementia is one of the biggest challenges facing our society and we want to make sure people with dementia, their carers and their families can live happily and independently for as long as possible.
"The Dementia Friendly Communities initiative is an opportunity for businesses and organisations to step up and help us achieve this. By reaching out to Sara, you will be joining a national social action movement and be changing the way the nation thinks, acts and talks about dementia."
Sara Wilcox added:
"Dementia Friendly Communities is a vital initiative which supports local organisations to promote the wellbeing of people living with dementia in our borough. We have already worked with many dedicated people who have held Dementia Friends sessions and changed their working practices to be more dementia friendly. We look forward to the New Year when we will be expanding our membership and will also host a Dementia Information Day on 26 February at Elleray Hall, Teddington."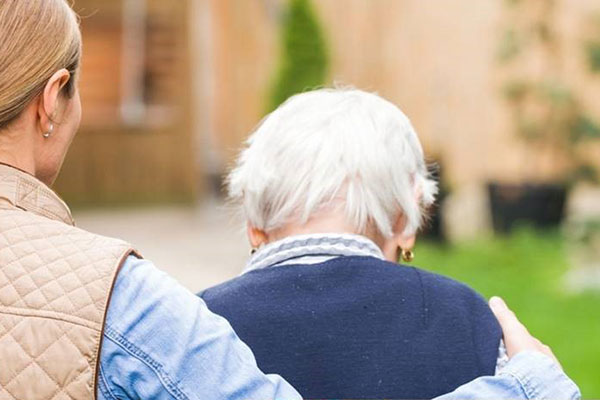 Updated: 18 November 2021