Speaking up about alcohol and mental health this Alcohol Awareness Week
Release Date: 16 November 2020
Richmond residents are encouraged to drink responsibly by keeping track of how much they are drinking this lockdown and beyond to improve their mental health.  
Some of us may use alcohol to try to help manage symptoms of anxiety and depression, but alcohol is proven to exacerbate these common mental health disorders. Managing your drinking and getting the right support are important for your mental health. 
You can use the Council's DrinkChecker website to help set goals to drink less, see how much you can save in money and calories by reducing your drinking, and find information about local support services. 
If you think you need support, the Richmond Community Drug and Alcohol Service (RCDAS) is here to help anyone over the age of 18. You can call the free support service on 020 3228 3020. 
You can get free, confidential support with alcohol, drugs or mental health from we are with you – a webchat service where you can get support and advice. If you are feeling anxious, low or stressed please contact the Richmond Wellbeing Service for ways to improve your wellbeing. You can call them on 020 8548 5550 from Monday to Friday. 
If there is a young person in your life who might need support, the Young People's Substance Misuse Service aims to provide specialist substance misuse treatment to young people aged 13 to 19 years and their families. You can contact the service by emailing smsreferrals@achievingforchildren.org.uk or calling 020 8547 6920. 
For more information on alcohol and mental health visit Alcohol Change. 
Cllr Piers Allen, Lead Member for Adult Social Services, Health and Housing, and Chair of the Richmond Health & Wellbeing Board, said: 
"It has been a very tough year for everyone. People with alcohol misuse problems can face many challenges in life. I would urge everyone to take steps to monitor and manage your drinking and that of your loved ones this #AlcoholAwarenessWeek and look after everyone's mental wellbeing by seeking the help and support available."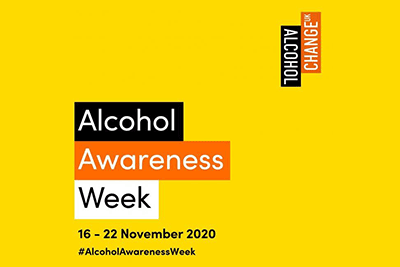 Notes for editors
If you are a journalist and would like further information about this press release, contact  Fenna Maynard on 020 8487 5182.
Reference: P450/20