Public meeting held for landmark Ham Close regeneration
Release Date: 18 November 2020
Residents of Ham Close, local stakeholders and the wider community attended a virtual meeting this week on the latest news around the Ham Close regeneration.
The meeting, which was hosted by the housing group RHP, covered a wide range of topics relating to the regeneration. These topics ranged from giving the latest news from the project team, getting the chance to meet the shortlisted developers and confirming what the next steps for Ham Close are.
The Ham Close regeneration project is a landmark scheme for Ham. There are currently 192 flats at Ham Close. These flats at Ham Close are of poor construction, with poor insulation by today's standards. Many have condensation and/or damp issues. In addition, there are no lifts, leaving a number of flats inaccessible to people with disabilities. The regeneration will mean removing all of the current blocks and building high-standard new homes in their place. The regeneration would be built in the most sustainable way possible placing the local community, green space and eco-friendly credentials right at the heart of the project.
Cllr Liz Jaeger, Deputy Leader and Vice-chair of Adult Social Services, Health and Housing Committee, said:
"We are pleased that work is now progressing to move this important project forward. We all want to create new and better homes for all those who currently live in Ham Close. To make this happen, the Council is prepared to financially invest. Over the weeks and months ahead, we will continue to support and encourage RHP to deliver this important project."
RHP's Executive Director of Development, Tim Willcocks said:
"It was great to welcome over 100 people to this meeting and to share the latest news and progress from our side. We were met with lots of questions and high value feedback, all of which will be taken on board. We were particularly encouraged to hear more positive feedback from our customers who live at Ham Close and we look forward to sharing further updates with them and the wider community on a continued ongoing basis."
The next steps for the Ham Close regeneration now involves selecting the final contractor which should happen by spring 2021.
To watch the recording of the meeting or to find out more, visit www.hamclose.co.uk.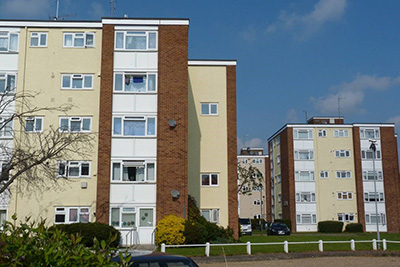 Notes for editors
RHP is a London-based housing company that provides over 10,000 affordable homes.
RHP is an Investors in People Platinum organisation and in 2018 was named as IIP's 'Platinum organisation of the year.'
For more information about RHP please visit www.rhp.org.uk and follow on Twitter @RHP_UK.
If you are a journalist and would like further information about this press release, contact Elinor Firth on 020 8487 5159.
Reference: P456/20