Pregnant? You are entitled to a free flu vaccination
Release Date: 26 November 2020
Richmond Council and its Public Health team are reminding pregnant women to get their free flu vaccination this winter season.  
Pregnancy naturally weakens your immune system response and as a result flu can cause serious complications such as severe chest infection or pneumonia. When a mother immunises herself against the flu, she also builds up her baby's immune response against the same virus. That is why it is important to get a flu jab, at any point this winter, once you find out you are pregnant. It is the safest way to protect yourself and your baby against flu. 
Contact your midwife, GP surgery or community pharmacy to arrange your flu vaccine appointment.  
Shannon Katiyo, Director of Public Health, said: 
"It does not matter how many months pregnant you are or how fit and healthy you may feel, pregnancy means you are less able to fight off infections and it increases the chances of you becoming seriously ill from the flu. 
"By having the flu vaccine while pregnant, you will also be passing some protection on to your baby, lasting for the first few months of their lives." 
Read the Council's information about the flu vaccine, and further details on the NHS website.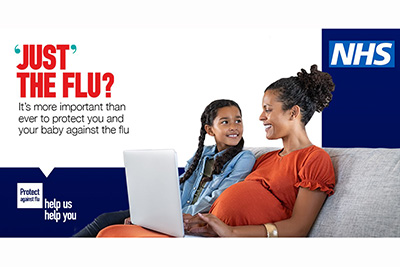 Notes for editors
If you are a journalist and would like further information about this press release, contact  Fenna Maynard on 020 8487 5182.
Reference: P471/20