Local MPs urged to speak up for Richmond ahead of comprehensive spending review
Release Date: 23 November 2020
The Leader of Richmond Council, and Lead Member for Finance have written to the borough's two MPs to remind them of the Council's concerns regarding the spiralling costs of responding to the pandemic.
Cllr Gareth Roberts and Cllr Robin Brown have asked the MPs to speak-up for local residents, businesses and communities and help amplify the financial impact of COVID-19 and the stark funding pressures ahead. The letter asks the MPs to reiterate these concerns during parliamentary discussions on the Comprehensive Spending Review on Wednesday 25 November, where future public sector funding will be agreed.
Richmond Council is leading the local response to COVID-19 and the financial impact of this work to date totals over £28million. Despite agreeing to pay Councils in full for their COVID-19 work, Government funding for Richmond is estimated to fall more than £6million short of the Council's costs and lost income.
This unpaid bill comes on top of a £40million cut in Richmond's Government grant cut over a decade; the equivalent of a loss of over 60p in every pound we used to receive. Richmond upon Thames is now facing the in-year budget pressure linked to COVID-19 shown above and is also forecasting a budget gap of up to some £11million for the next financial year; one of its biggest ever.
Cllr Gareth Roberts, said:
"Whilst the Government has given us some funding to help during the pandemic, is quite clear that we require significantly more, in order to allow us to do whatever is necessary to protect residents, communities and our local economy.
"We led the local response during the COVID-19 pandemic, providing food parcel deliveries for vulnerable people, giving millions of pounds in business rates and council tax relief for struggling residents and business, supplying thousands of free parking permits for local key workers and much more. This was the right thing to do, but it all comes at a price.
"As we plan ahead it is essential that Central Government ensures councils have the funding required to keep providing the local services that people, communities and businesses rely on."
The letters to MPs detail a similar picture cross all the London boroughs who are together looking at a £1.1billion financial hit from COVID-19, alongside uncertainty around future government funding, a drop in income from important sources such as fees and charges and council tax, and a rise in demand for services that support Richmond's most vulnerable residents.
As part of the comprehensive spending review due this autumn, London Councils (a cross-party organisation representing the capital's 32 borough councils), is asking the Government for the following:
Immediate compensation to cover the £1.1 billion funding gap caused by the pandemic, including lost council tax and business rates
Certainty around funding for 2021-22, including grants and council tax principles
Resources to fulfil councils growing roles in managing the on-going pandemic in future years
Above-inflation increases over the three year period that also take account of underlying demand pressures in key services, including adult and children's social care (£430m), public health (£130m), homelessness (£200m), high needs education funding (£100-200m) and supporting people with no recourse to public funds (£50m)
A new approach to the long-term funding of local government including new sources of revenue and greater fiscal devolution.
Cllr Robin Brown, added:
'London has been hit hard by this pandemic and these are very worrying times. Many councils are at a financial breaking point with no certainty ahead about the financial settlement they can expect from government, or the extra COVID demands that could be placed on them in the future, and Richmond is no exception.
'Our finances were already under pressure before COVID-19 thanks to a £40m cut in Government funding since 2010 and the continued underfunding of Special Educational Needs and Disabilities (SEND).
'However, the ongoing health and social impact of responding to the pandemic could be disastrous for Richmond financially. As an organisation delivering frontline services in the fight against the virus, we need more financial support from government if we are going to be able to meet the critical needs of our residents. Our priority remains to protect the most vulnerable, but I am very concerned about what lies ahead.'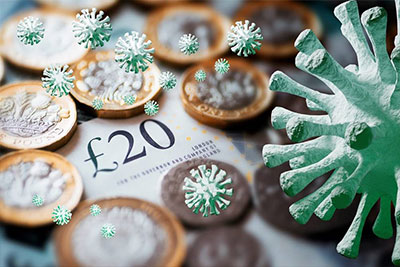 Notes for editors
If you are a journalist and would like further information about this press release, contact  Elinor Firth on 020 8487 5159.
Reference: P465/20