Little helpers sought to help design Mayor's and Council Leader's Christmas card
Release Date: 10 November 2020
The Mayor of Richmond, Cllr Geoff Acton, and Leader of the Council, Cllr Gareth Roberts, are looking for two budding young artists to be their little helpers this festive season by designing their annual Christmas cards.
The Christmas cards will be sent to many organisations, businesses and charities that the Council and Mayor has worked with throughout the year.
There will be three winners and runners up selected for each. The winning entry will have their design featured on the cards, with the runners up printed on the back. Winners will receive an artistic prize.
Art submissions can be by children aged 5 to 11 years, who live or go to school in the borough. Entries must be an original image in A5 format (just fold an A4 sheet in half), and should be created using colours, with no glitter or stuck on materials.
Cllr Geoff Acton said:
"This winning design will bring lots of Christmas cheer to the many dedicated people across the borough who have worked so hard throughout the pandemic.
"We have plenty of talented young people across the borough and I look forward to seeing what designs you all come up with!"
Cllr Gareth Roberts, added:
"I know that Richmond upon Thames has many talented, creative young artists so I can't wait to see the ideas for my card that will be sent out to hundreds of people. We know that throughout lockdown children have been developing their creative skills. Whilst Christmas may seem a long time off, this competition will capture their imaginations."
Designs should be submitted to: Mayor's Christmas Card Competition, Mayor's Office, York House, Richmond Road, Twickenham, TW1 3AA. Or email to mayors.office@richmond.gov.uk by 5pm Friday 20 November 2020.
Entries must include the entrants name, age, phone number, address and school on the reverse of the design.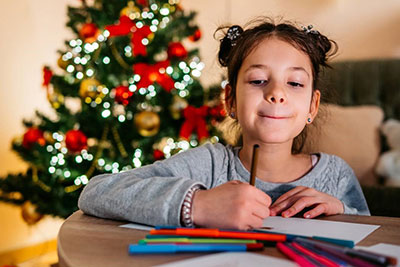 Notes for editors
If you are a journalist and would like further information about this press release, contact Elinor Firth on 020 8487 5159.
Reference: P443/20