Have your say on borough's housing and homelessness plan
Release Date: 09 November 2020
Richmond Council is asking people for their thoughts on its plans to address housing need and homelessness in the borough for the next five years.
A four-week consultation into the Council's draft Housing and Homelessness Strategy begins today. 
The strategy aims to ensure that current and future housing needs of the borough are met and sets out how the Council plans to do this. It looks at:
Addressing housing market pressures, preventing homelessness and increasing housing options: Homelessness and Rough Sleeping Strategy 2021-2026
Increasing delivery of affordable homes; new supply, and redevelopment of existing social housing stock
Ensuring good quality homes; providing choice, standards and quality for renters
Supporting the needs of vulnerable residents, working with care and support services to provide quality housing options
Cllr Liz Jaeger, Vice-chair of Adult Social Services, Health and Housing Services Committee, said:
"This borough has some of the lowest levels of homelessness in South London – and we have worked particularly hard over the pandemic to help rough sleepers find accommodation. Through our COVID-19 recovery plan we have committed to doing all we can to ensure rough sleepers don't return to the streets and will ensure access to a full range of support to meet individual's needs.
"We are committed to preventing homelessness wherever possible by helping people remain in their homes or securing alternative suitable accommodation. We expect the coronavirus pandemic to mean more people accessing our housing advice and assistance service and we know there are challenges to come.
"We acknowledge the borough faces challenges when it comes to housing affordability with high land values and protected open space contributing to high house prices. That's why we are determined to use Council-owned sites where we can to increase the supply of affordable homes in the borough. 
"We are committed to maintaining and, where necessary, improving conditions in the private rented sector and helping where we can to improving the energy efficiency of the existing housing. 
"Now we are asking you to tell us where you think we have got things right, what our priorities should be moving forward and, if you are a housing organisation (charitable, housing association and/or voluntary sector organisation), how you can help us deliver for local people with a housing need."
The consultation closes on 7 December. You can read the draft Strategy and have your say here or you can email consultation@richmond.gov.uk for a paper copy of the Strategy and questionnaire.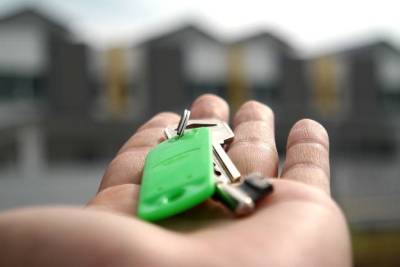 Notes for editors
If you are a journalist and would like further information about this press release, contact Elinor Firth on 020 8487 5159. 
Reference: P440/20