The Hampton food bank has reopened
Release Date: 25 November 2020
The food bank at the White House in Hampton has reopened its walk-in service on Tuesdays from 9.30am to 12.30pm and on Wednesdays from 2 to 5pm, to help local people who might need food and support.
The address for the food bank is The White House, 45 The Avenue, Hampton, TW12 3RN. People visiting will have their temperatures taken, will be asked to socially distance, wear masks and to sanitise their hands.
The food bank is run by the Vineyard Community who also run food banks in Richmond, Barnes, Isleworth and Whitton. The charity is dedicated to helping vulnerable individuals and will work with people visiting the food banks to assist them out of food poverty. For more information visit www.vineyardcommunity.org.
The food bank delivery service continues for those who cannot get to a food bank. If you are unable to afford food and require a food parcel, call 07516 935655.
Residents are encouraged to donate to the food banks on Mondays and Thursdays at All Saints Church Hall in Hampton from 10.30am to 2.30pm and at the Vineyard Community Centre from 12.30 to 4pm.
Cllr Michael Wilson, Lead Member for Communities and the Voluntary Sector for Richmond Council, said:
"Richmond Council is pleased to see the partial reopening of some of the White House community centre's valued services that mean a lot to its community. 
"I hope the reopening of the food bank's walk-in service offers support to those who have been left behind by the lack of support provided by the Government especially during the pandemic. If you or someone you know needs extra support right now, please make sure you access this service".
Find out more about where you can access help and support in the borough.
The Council also provides grants through the Local Assistance Scheme for residents experiencing financial hardship.
For help and guidance on applying for cash grants, vouchers and help towards fuel bills and other essential costs please contact Citizens Advice Richmond: www.citizensadvicerichmond.org.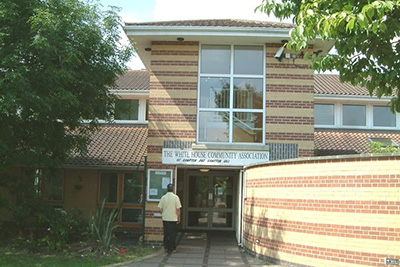 Notes for editors
If you are a journalist and would like further information about this press release, contact  Fenna Maynard on 020 8487 5182.
Reference: P468/20