Cash scheme for businesses forced to close in second lockdown now available!
Release Date: 13 November 2020
Richmond Council is now accepting applications for COVID-19 Local Restrictions Support Grants (Closed) from businesses which have been legally required to close during the second lockdown.
These include non-essential retail, leisure, personal care, sports facilities and hospitality businesses.
Those eligible must be liable for business rates, have been trading on Wednesday 4 November and then been required to close from Thursday 5 November. The grants will cover a four-week period to Wednesday 2 December when the national lockdown is scheduled to end. 
The amounts payable are:
For properties with a rateable value of £15k or under, a grant of £1,334 per four weeks will be payable.
For properties with a rateable value of over £15k and below £51k, a grant of £2,000 per four weeks will be payable.
For properties with a rateable value of £51k or over, a grant of £3,000 per four weeks will be payable.
Once a claim has been made, the Council will process the grants and make payments as soon as possible.
There will be a discretionary scheme for businesses which do not qualify for this grant which the Council hopes to launch shortly.
Cllr Robin Brown, Lead Member for Finance and Resources at Richmond Council, said:
"We know this year has been incredibly difficult for local businesses, who were just starting to get back on their feet and are now facing further uncertainty. 
"If your business is eligible then please apply and we will process payments as quickly as possible. We will be writing to businesses we think might be eligible but would also encourage people in Richmond upon Thames to spread the word and share the details of the scheme with those businesses they are aware of that might be eligible for support.
"This funding will be a hugely important lifeline for many of our businesses, and we will be working tirelessly to ensure that every single penny reaches those eligible as quickly as possible."
We are working on the scheme for the Discretionary Grants which we will launch as quickly as possible. Please look out on the website and social media for details.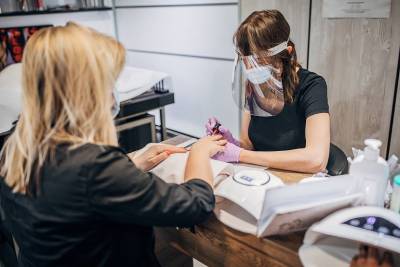 Notes for editors
If you are a journalist and would like further information about this press release, contact Elinor Firth on 020 8487 5159.
Reference: P450/20