Struggling to access food? Apply for a new grant!
Release Date: 17 November 2020
Residents who are struggling to afford food and other essentials due to COVID-19 can apply for a grant to help them over the next few weeks.
Last month, Richmond Council awarded over £120,000 to local voluntary organisations to support residents who are struggling to afford food.
The funding enables further cash grants, vouchers and food and hygiene parcels to be distributed to local residents who have been impacted by COVID-19.
Citizens Advice Richmond, Richmond AID and Ruils have come together to offer a co-ordinated offer of support. Residents who are eligible could receive:
Cash and vouchers for individuals and families towards the cost of food and essential items
An enhanced advice service to help residents manage their situation and access longer term support e.g. advice on housing, benefits or debt advice
The DAAC (Disability Action and Advice Centre) food hub provides essential supplies to people who are unable to go to the shops, are isolating or cannot afford food and is being delivered by Richmond AID and Ruils
If you need help accessing food or other supplies, contact:
Households with children that are affected by COVID-19 and experiencing financial hardship can apply to the Richmond COVID-19 Hardship Fund for supermarket vouchers.
Cllr Michael Wilson, Spokesperson for Communities, Equalities and the Voluntary Sector, said:
"Since the start of the pandemic, the response to this crisis from local volunteer groups has been brilliant. Thousands and thousands of food parcels have been delivered to people all over the borough. And as further restrictions are now in place, we anticipate that the demands on food and other essentials will continue throughout the winter.
"No one should go hungry because they can't afford to buy food. If you need help - get in touch now."
Lucy Byrne, CEO of Richmond AID, said:
"Richmond AID is pleased to be working with Citizens Advice Richmond and the local authority in distributing this grant to people who desperately need it. As food poverty continues to increase as a result of reduction in income, unemployment, housing, benefits and debt issue this grant will make a huge difference to people impacted by COVID."
Simon Lawson from Richmond Citizens Advice, added:
"Citizens Advice Richmond has remained open throughout the pandemic with all of our services moving online and via the phone where residents have been able to speak directly to an adviser.  We are helping a record number of clients deal with issues and we expect this to increase further in the coming months. As a result of the COVID-19 pandemic people are struggling to cope with redundancy, claiming benefits, rising debts and threats of homelessness, so this new fund is going to help residents in real need."
Cathy Maker from RUILS, added:
"Over the last six months, the need for welfare boxes has grown substantially with just under 100 households receiving a weekly delivery from our Food Hub. This funding will enable us to continue to deliver this vital service over the winter months."
The Council also provides grants through the Local Assistance Scheme for residents experiencing financial hardship.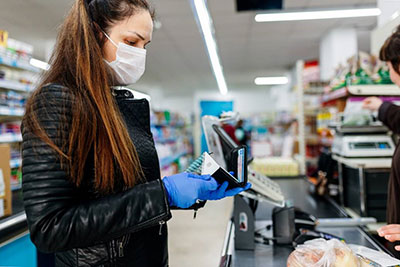 Notes for editors
Eligibility
Must be over 18 and live in the borough of Richmond and be struggling from the impact of Covid for example
Reduced pay or lost job
Benefits issues
Struggling to afford food and other essentials
Extra costs as a result of COVID-19
Individuals with no recourse to public funds are also eligible, particularly if
there are community care needs
they have serious health problems
there is a risk to a child's wellbeing
What can the grant be for?
You can apply for a grant for food, clothing, essential equipment. Other areas may be considered if evidence can be provided that it is essential.
Please note will need to see evidence such as your identification and proof of living in the borough (Driving Licence, utility bills, rent/mortgage letters, benefit letter) and bank account letters or other relevant identification. We will ask your permission to share information to reduce any duplication.
Referrals
Richmond AID and Citizen Advice Richmond will talk to you and assess your needs and eligibility and advise you on a range of different options or support available to you.
If you are a journalist and would like further information about this press release, contact Elinor Firth on 020 8487 5159.
Reference: P454/20