Abide by the COVID-19 rules – or risk a fine!
Release Date: 11 November 2020
Residents and businesses are reminded that they should only be leaving their houses for specific purposes under the new COVID-19 restrictions – or risk a fine.
Last week the Government announced new national restrictions to help curb the spread of coronavirus. From 5 November, the new measures state that individuals should only leave their home for:
Work and volunteering
Essential activities e.g. buying food/medicine/collecting takeaways or click and collect goods, visiting a bank or post office or accessing critical services
Fulfilling legal obligations
Education or childcare
Visiting people in your support bubble or providing care for children
Medical reasons
Emergency reasons e.g. domestic abuse
Funerals/individual prayer
Exercise 
Over the past few days there have been growing reports of people purchasing refreshments from local pubs, cafes and restaurants and then consuming the goods e.g. alcohol beverages, outside of the premise or in local parks and open spaces.
Cllr Gareth Roberts, Leader of Richmond Council said:
"Whilst it isn't happening everywhere, we are seeing informal 'pub gardens' being set up with people spending long periods of time drinking with their friends. Getting a few 'rounds-in' is not an essential reason to leave your house. It is not only against the national restrictions, it is awfully unfair. For people who want to support their local pub – get your pint and take it home. Don't hang around with it. We are in a pandemic – not an extended bank holiday!"
Businesses are also warned that they have a responsibility to make sure that their trading decisions do not encourage anti-social behaviour. Cllr Roberts warns businesses, if they see people are repeatedly buying takeaway refreshments, particularly alcohol, and consuming them right outside their front door or in the park over the road, the Council will act.
He added:
"I know this is a tough time for our business, but the lockdown isn't for fun. We need everyone to take responsibility for their actions. If there are customers gathering and consuming beverages right outside – this is clearly NOT an essential visit. And if the businesses do not do something to discourage this activity, then they are equally as culpable. It is unfair on the local residents in the area, it risks spreading the virus and most of all, it is against the law.
"We are doing all we can to try and get people to understand and comply with the rules. Residents and businesses. It is incumbent on us all to play our part."
The Council and local Police continue to educate, encourage and enforce both residents and businesses on the new rules, which are in place until the 2 December.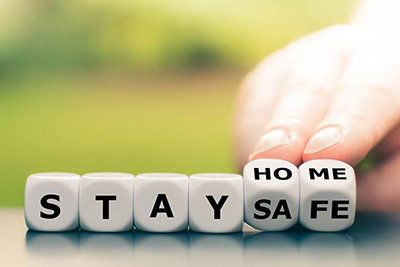 Notes for editors
If you are a journalist and would like further information about this press release, contact Elinor Firth on 020 8487 5159.
Reference: P445/20