Over 2,000 pledges to make Richmond upon Thames idle-free
Release Date: 04 November 2020
Over 2,000 individuals, schools and businesses have pledged to help make Richmond upon Thames the cleanest, greenest borough in London by agreeing to turn off their vehicle's engines while stationary to help improve air quality.
Idling is where drivers leave their vehicle's engine running unnecessarily, for example when waiting at level crossings or outside schools or businesses. Car idling produces exhaust emissions containing harmful chemicals that contribute to air pollution.
The Mayor of London has set up a dedicated Idling Action team who engage with schools and businesses on the topic. The Council is urging businesses with trade vehicles to sign the pledge and educate their drivers on what they can do to help stop unnecessary air pollution. The Idling Action team has produced this 12-minute video to assist with this.
The renewed call for action comes amidst emerging evidence that air pollution is linked to poor recovery and higher infections rates of COVID-19 because of the effects it has on the lungs.
If you work for a business that operates vehicles and you are interested in engaging with the campaign, Idling Action provides free driver education sessions and a toolkit of resources. Please get in touch via the website.
Make the pledge and commit to improving the borough's air quality.
Cllr Alexander Ehmann, Chair of the Transport and Air Quality Committee, said:
"Anyone who drives a vehicle should be aware of the harmful emissions produced by leaving their engines running whilst stopped for a minute or more. Research states that 40,000 deaths a year are linked to air pollution and engine idling is a contributing factor to this.
"All drivers should therefore be responsible for turning off their engines when possible. There is no reason to leave it running – whether stopped at level crossings, making deliveries or on the school run.
"Richmond Council's parking enforcement officers have the power to fine those who refuse to turn off their engines when asked."
Watch this video by students from a local primary school for a further reminder of why not to leave your engine running in Richmond upon Thames.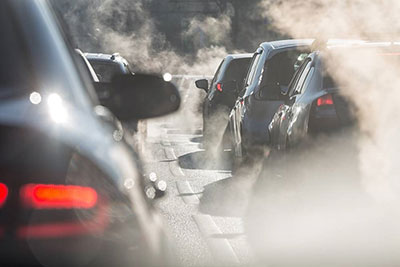 Notes for editors
If you are a journalist and would like further information about this press release, contact  Elinor Firth on 020 8487 5159.
Reference: P434/20